---
Cheap Flights Bonanza & Near Empty Airlines - Chicago To San Francisco: $137
Amid the broader travel, hotel, aviation, tourism and cruise line carnage, airlines are canceling domestic flights left and right while waiving cancellation fees. 

And as expected, ticket prices are plummeting given that as the International Air Transport Association has predicted demand for global air travel looks to decline in a first since 2009 over coronavirus fears, resulting in a potential loss of up to $113 billion in 2020 in revenue for the industry. Covid-19 is slashing airfares worldwide, as this brief list of examples suggests, culled from around the web: 
New York to Miami: $51
Chicago to San Francisco: $137
New York to London: under $500 
New York-Paris Return: $285
In China: Shanghai to Chongqing for merely 29 yuan, or $4.10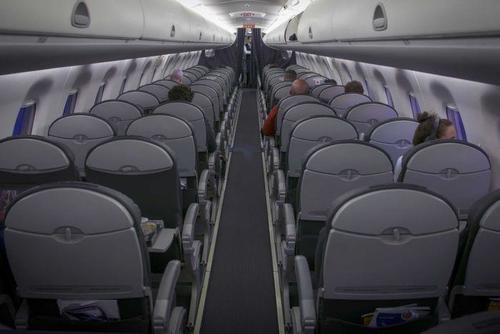 Flyers have over the past week posted images of cabins nearly completely devoid of passengers. 
Reporting Live from Oslo: @RashaAlAqeedi and I have the entire flight to NYC to ourselves. #CoronavirusOutbreak pic.twitter.com/cfxsD8JEwb

— Eliza (@elizableu) March 7, 2020
The International Air Transport Association (IATA) predicts a devastating year for the industry:
IATA now sees 2020 global revenue losses for the passenger business of between $63 billion (in a scenario where COVID-19 is contained in current markets with over 100 cases as of 2 March) and $113 billion (in a scenario with a broader spreading of COVID-19). 
This after airline share prices have already fallen nearly 25% since the start of the outbreak.
A review of the price plunge in Forbes says the following:
The coronavirus is slashing airfares worldwide. Currently there are some great deals to be had for flying between the U.S and Europe. Tap in New York Paris return for example on Google Flights and it turns up startlingly low prices with leading airlines, American, United, Delta and Air France, for as low as $284 round trip, flying on April 5 to April 15. Go direct to Delta's website and the picture is the same, with the lowest return fare for the same dates of $285.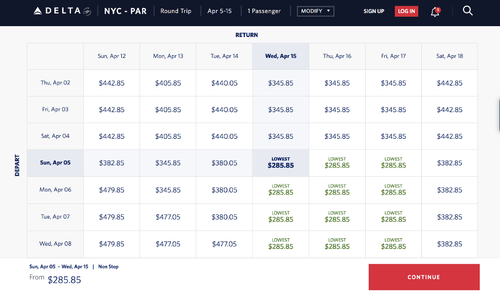 Currently the deals site Airfarewatchdog.com reveals price drops of $26-$49 for a number of popular US city to city trips.