---
Chicago Logs Whopping 52% Jump In Homicides From 2019: 'Five Times Any Prior Year'
A new disturbing investigation by USA Today this week found that Cook County in Chicago has seen homicides spike by a whopping 52% compared to the same time frame last year.
What's more is that this second largest county in the country has seen more homicides already this year than in all of 2019, and still with months to go. Alarmingly this includes dozens of children under 10 who were gunned down, often in gang-related cross fire incidents, according to police records. 
USA Today wrote that among the jump in 2020 homicides, the majority, as much as "95% – were people of color, the Cook County Medical Examiner's Office announced this week."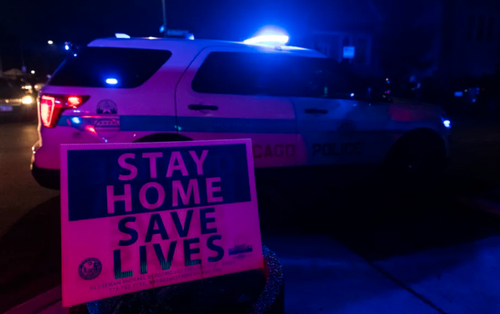 Chicago witnessed also the single largest mass shooting in recent history this summer — though one might not have noticed by major media network coverage, or lack thereof — when 15 people were shot at a funeral. 
One community anti-crime activists cited in USA Today, Katya Nuques, said that COVID-19 combined with rampant unemployment is taking its toll: "Facing illnesses, facing deaths, facing also the higher rates of unemployment and loss of income in our communities has also, unfortunately, played a role in the levels of violence we've seen throughout the year," she said.
Simultaneously new FBI figures also confirm a significant jump in murders in Chicago, but interestingly a drop in other violent crimes:
According to the FBI crime report, 335 murders reported in Chicago from January to June 2020, a huge increase from the 244 murders tallied during that time period a year ago. Arson in Chicago is up even more: a 52.9% increase from 2019. Aggravated assault and burglary in Chicago are also up over last year.

Other crime categories tracked by the FBI were actually down: including rape and robbery, enough so that the overall violent crime number in Chicago is down 1.4%.
Commentators cited in the USA Today report not only chalk up the increase in homicides to unemployment and harsher conditions brought on by pandemic lockdowns and restrictions, which literally means more people loitering around what are known as high crime streets and caught up in crossfire, but that repeat felons are being released to the streets.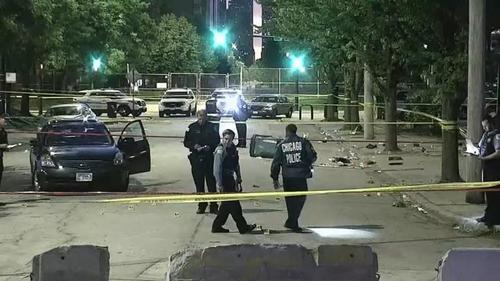 Police Superintendent David Brown told a press conference Monday:
"There's not a comparable year. That's five times any previous year anyone can recall," he said. "We're risking everything."
Analysts have tracked a noticeable uptick in re-arrests of repeat offenders let out of jail early. Brown confirmed this during his prior statements: "Violent offenders need to spend more time in jail in this city," he said. "They need to be held more accountable."
Ironically and disturbingly, this also comes as months of George Floyd and Black Lives Matter protests and unrest have sought to put front and central the unjust deaths of people of color. Yet the grim trend out of Chicago of black on black shootings seems to have gone unnoticed by the movement.