---
China-Based Former Employee Accused Of Stealing Data From Dutch Chip Giant ASML
While tensions between China and the West continue on the rise, the intellectual property theft continues...
This time it was a China-based former employee of Dutch chip giant ASML Holding that is accused of stealing data from a system that the company uses to store technical information about its machinery.
The theft took place from a repository that reportedly houses details of lithography systems used in the world's most advanced chips. It included "technological information", but not hardware, and was carried out by a male employee over the last few months, SCMP wrote. 
The theft was disclosed by the company on Wednesday of this week. At the time, the theft was only characterized as "a former worker in China" who had "stolen confidential information", per the South China Morning Post.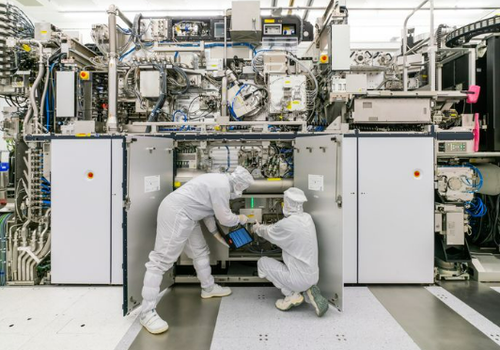 The data was housed in a product life cycle management program known as Teamcenter, the report says. The system is known as a "shared storehouse" for technical information, and can be used by different employees to manage product development. The software allows "common access to a single repository of all product-related knowledge, data and processes".
The company said this week that it didn't believe the theft was material to its business, but it marks the second breach of its kind that ASML has been able to link to China. Last year the company accused a firm based in Beijing of stealing trade secrets over the course of years. All the while, the U.S. has been pressuring other nations around the world to try and prevent China's chip-making capabilities from advancing. 
ASML has initiated an internal investigation and has tightened security in response to the incident. It also noted this week that export controls may have been violated, potentially exposing the company to regulator backlash as well. 
It is unclear what, if any, ties to authorities in China the former employee may have had. Meanwhile, China's Foreign Ministry spokesman Wang Wenbin said this week he was "not aware" of ASML's accusation. 
Loading...