---
China Hosts Its First Major Consumer Product Conference Since Covid Lockdowns
It looks like there's finally some signs of normalcy emerging in China after months of additional lockdowns. That is, at least gauged by the number of massive product expos the country is planning on holding this year. 
The country kicked off the 2022 China International Consumer Products Expo this week, according to Nikkei. The conference was held in the capital of southern Hainan province, the report says, and featured over 2,800 brands.
That's more than double the number of brands that presented last year. 
60 different countries were represented by brands like Ferrari and Coach and around 40,00 different buyers and industry professionals were expected to attend the event, which opens to the public next week. Fancl Group, Dolce & Gabbana and Dell were also in attendance.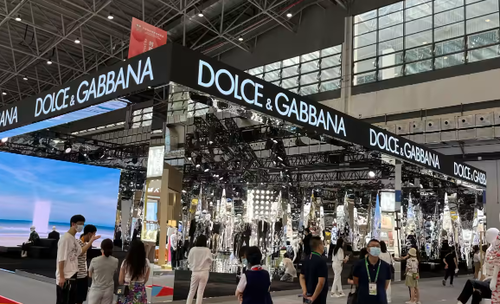 Thailand's Prime Minister Prayuth Chan-ocha made opening comments for the event, saying they were looking forward to helping China re-open and boost their economy. The Prime Minister said: "(The fair) will help promote closer cooperation in terms of trade, services and supply chains."
As Nikkei notes, China posted its weakest quarterly growth in two years as a result of its recent Covid lockdowns. Retail sales were down 4.6% in Q2 for the country. 
Mark Tanner, managing director at Shanghai-based marketing consultancy China Skinny, added: "We are seeing more saving, changes in buying behavior. In certain beverage categories there has been more bulk buying as people plan for potential lockdowns."
Shao Min, a representative for Sinopharm talked about the steps the company had taken as a result of shops being closed for several months: "We have made some adjustments to mitigate those challenges by beefing up our social media sales channel."
Industries like alcohol and cosmetics were heavily in focus at the event. Kenji Shimizu, director-general of the Japan External Trade Organization's office in southern Guangzhou concluded: "As those markets expand and diversify, we would like to promote brands by small and medium Japanese enterprises that market body-friendly ingredients to Chinese consumers."