---
China Smartphone Sales Rise 67.7% Despite Semi Chip Shortage
It was just a day ago that we were writing how the automotive industry in China had returned back to its pre-pandemic levels. Now, it looks like, despite a semi chip shortage, the smartphone industry is also roaring back.
According to the China Academy of Information and Communications Technology, smartphone shipments were up 67.7% year over year for March. The huge comp was helped along by last March's lockdowns across most of Asia due to the pandemic. 
For March 2021, 5G mobile phone shipments came in at 27.5 million units, according to Bloomberg. They comprised of 76.2% of all total domestic shipments for the month. 
Sales were up despite an ongoing semi chip shortage that has caused chaos not just in the electronics sector, but also in the automotive world, where it has forced numerous automakers to delay production.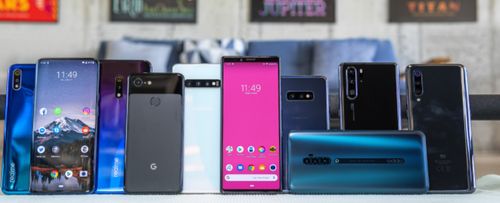 Recall, the China Passenger Car Association released auto sales numbers last Friday, indicating that sales are back to levels they were at two years ago, despite still being far below the country's record set in March 2018. 
The demand for electric vehicles was "red hot", according to The Wall Street Journal. The country sold 437,000 electric vehicle units during the quarter, marking about 8% of the country's market share. EVs remain in high demand in large cities like Beijing and Shanghai.
SAIC-GM-Wuling Automobile Co., one of GM's local joint ventures; Tesla; and BYD Co. combined to for 55% of the EV market in March. U.S.-listed Chinese EV startups Li Auto Inc., Nio Inc. and XPeng Inc. combined for sales of just 46,000 cars.
China is expected to head back toward its sales record by 2024, analysts note, as recent weak performance of the country's stock market has zapped citizens' purchasing power.