---
Chinese Tech Giant Baidu Is Going To Create Its Own EV Company
The good news for Tesla is that the company has definitely seemed to spur mass adoption of EVs across the globe. So, in converting the world to EVs, mission accomplished. The bad news for Tesla is, well, also that they have spurred mass adoption of EVs globally. This means competition will be robust. 
And that competition isn't just limited to legacy automakers. In addition to names like Apple and Google working on self-driving in the U.S., the latest tech giant to join the EV race in China looks like it could become search firm Baidu, according to CNBC.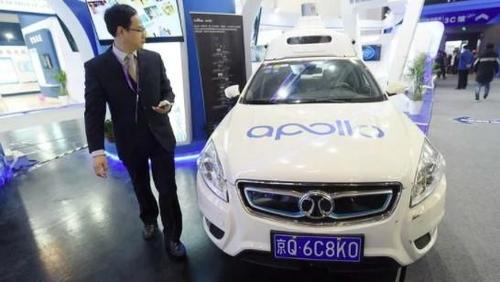 The tech company is reportedly going to make a standalone electric vehicle company as part of a joint venture with Geely automotive, the report says. Geely will make the hardware, while Baidu will make the software. 
"Baidu relies heavily on advertising revenue but it has been looking to diversify its business to other areas such as cloud computing and autonomous driving software," CNBC notes.
The company has already been testing driverless car software in Beijing. Baidu has its own map app and its own voice assistant technology. 
Meanwhile, the market for EVs in China continues to be ripe. EV sales from January to November of 2020 were up 4.4% this year versus a decline of 7.6% in overall passenger cars during the same period. Chinese auto sales had seen a full V-shaped recovery by October of this year, we noted at the time.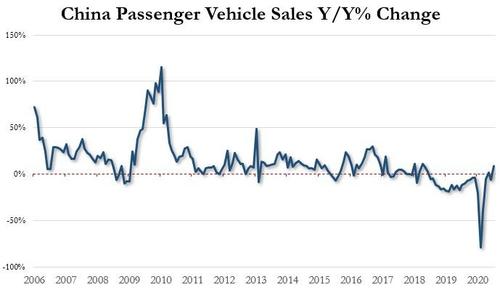 Recall, we noted in November that NEVs will be 20% of China's new car sales by 2025. The "new energy" category includes battery electric, plug-in hybrid and hydrogen fuel-cell vehicles. Sales will rise as the country's "NEV industry has improved their technology and competitiveness," according to a new policy paper reviewed by Reuters.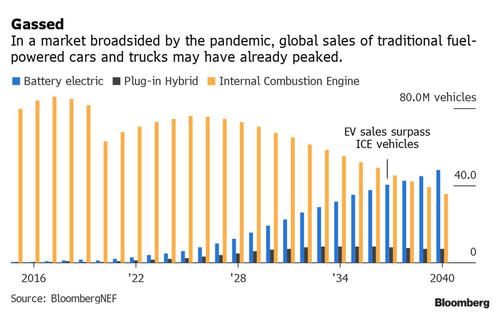 In the country's 5 year plan to 2025, the State Council has pushed for improvements in EV technologies, building more efficient charging and implementing battery swapping networks. The Chinese government will also adopt quotas and incentives to to "guide automakers" (i.e. force them) to make EVs after Federal subsidies end in two years.
The government is also looking at ways to implement EVs for public uses, commercial use and mass transit.