---
Chuck E. Cheese Parent Files For Chapter 11 Bankruptcy 
CEC Entertainment Inc., the parent of Chuck E. Cheese and Peter Piper Pizza, filed for Chapter 11 bankruptcy on Thursday morning, making it the latest casualty of the virus pandemic that has crushed the restaurant industry. 
CEC, owned by private-equity firm Apollo Global Management Inc., said the public health crisis and virus-related lockdowns have been the "most challenging" in its history, as it grapples with the severe financial strain of continued store closures.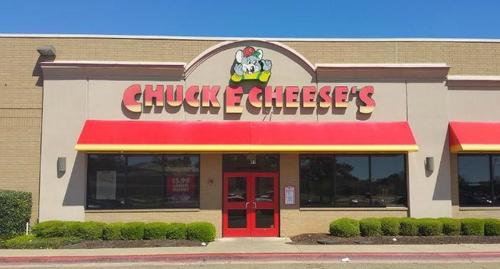 The company listed both assets and liabilities in the range of $1 billion to $10 billion, according to court filings in the U.S. Bankruptcy Court for the Southern District of Texas. The strategic purpose of the bankruptcy is to "achieve a comprehensive balance sheet restructuring that supports its reopening and longer-term strategic plans."
CEC said the U.S. and international franchise partners are excluded from restructuring. As of this week, 266 Chuck E. Cheese and Peter Piper Pizza restaurants have reopened - CEC operates more than 700 facilities, suggesting operating capacity is about 38%.
Readers may recall, bankruptcy fillings soared last week to 11-year highs matching the peak of the global financial crisis. The filings, led by weak consumer and energy sectors, were the most for any week since May 2009.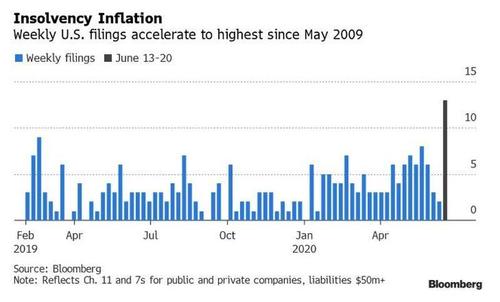 A period of high unemployment will be sticking around for the next several years - there's a striking correlation between the unemployment rate and loan delinquencies - as we noted a month ago - will result in a "biblical" wave of bankruptcies.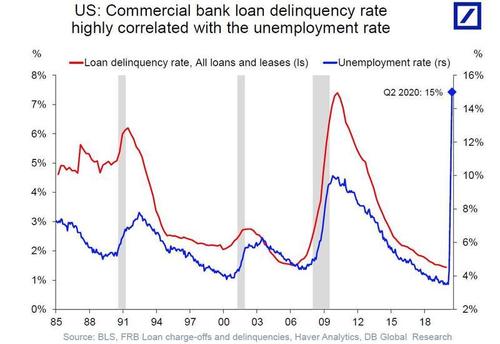 The bad news this week is the emergence of the virus in California, Florida, and Texas. New quarantine orders were established in New York, New Jersey, and Connecticut on Wednesday for travelers from out of state. This all suggests lockdowns in certain states could be ahead - despite the Trump administration warning the economy cannot afford another round of lockdowns.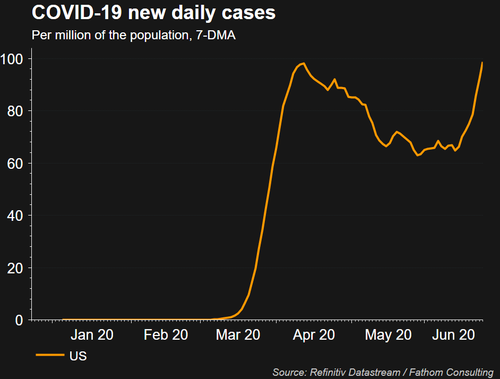 If the economic recovery is drailed by a second coronavirus wave - expect a flood of bankruptcies from virus sensitive industries such as restaurants - which essentially means there's no V-shaped recovery.