---
Citi Sets Up Shop In Malaga, Spain To Recruit New Junior Banking Talent And Cauterize European Attrition
Retaining and locating talent has been one of the key concerns for many investment banks over the last few years. Banks have been doing nothing short of kissing the asses of their junior bankers, cranking their pay higher, showering them with gifts and promising better work-life balance. 
Now, Citi is even offering junior bankers a "permanent vacation" to Malaga, Spain as part of the deal.
The investment bank is reportedly starting a new "hub" in Malaga in an effort to hire a team of 30 analysts, attract talent and "stem attrition" from the bank's European arm, according to a Monday Bloomberg writeup.
Citing internal documents, Bloomberg wrote that the new team will be focused on real estate and will help support the bank's banking and capital markets unit, which is already in-place in the EMEA region. 
Among the benefits it'll undoubtedly offer the new bankers, the bank "hopes the Andalusian city will provide an attractive setting for young bankers and offer employees a better work-life balance," Bloomberg wrote.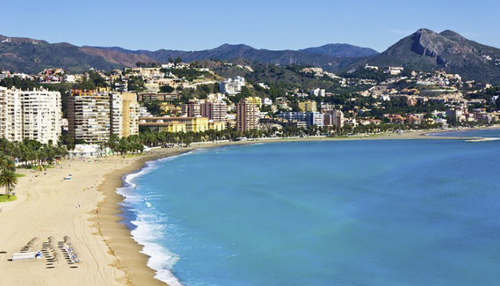 Other banks are also taking steps to make their junior bankers happy. Recall, just a month ago we wrote that HSBC was doubling its bonuses for junior bankers. We noted that it would mark a change for the bank, which paid "less than most rivals a year ago after cutting the bonus pool at its global banking and markets division by 15%."
"We've got to keep pay across the board competitive," Greg Guyett, co-head of GBM for HSBC said in January. And the competition in the space is real, with investment banks jostling back-and-forth to stay competitive with pay and retain talent for several years now.
Recall, in January 2022 we reported that JP Morgan had raised its junior bankers' pay for the second time in a 12 month period. 1st-year investment banking analysts are now set to make $110,000, up from $100,000, The Business Times reported. 2nd-year analyst pay will also jump up to $125,000 and 3rd-year pay will rise to $135,000. 
Citigroup also said it was increasing pay after a blockbuster year in 2021, moving base salaries for junior bankers up to $110,000. 
Loading...