---
Citi Warns "100% Probability Of Loss" In Most "Euphoric" Market Since Dot Com Bubble
Sometimes "greed" is not good.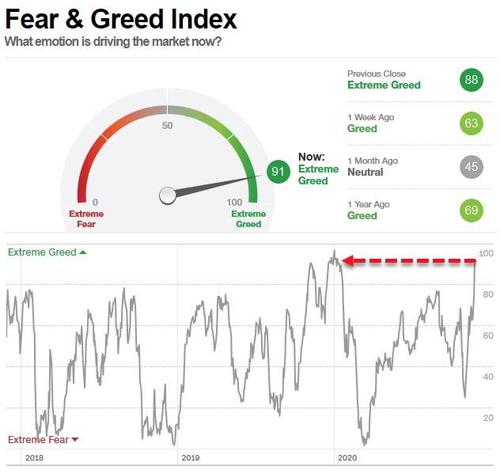 The last time the market was this 'extreme' in its greed did not end well, but as FOMO dominates any downside fears, Citigroup's Panic-Euphoria indicator - which tracks metrics from margin debt to options trading and newsletter bullishness - has reached its highest since the August tumble and equaled its highest since the peak of the dotcom bubble...
"Our sense is that the idea of no alternatives to buying broad-based equities has led to an overshoot," Tobias Levkovich, the bank's chief U.S. equity strategist, said in a note.

"Current euphoric readings signal a 100% probability of losing money in the coming 12 months if we study historical patterns – indeed, we saw such levels back in early September as well right before a selloff in stocks."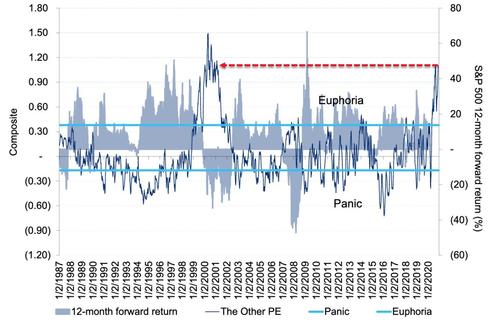 All of this exuberance as Bloomberg notes that uncertainties from the timing of further fiscal stimulus to the roll-out of a vaccine to the pace of economic recovery remain; and it doesn't help that the OECD cut its U.S. growth projection to 3.2% from 4% next year as part of a reduction of global growth forecast.
As Peter Boockvar, chief investment officer at Bleakley Advisory Group, warned: "The Bull boat right now is standing room only."
When does FOMO morph into OHNO?