---
Controlling The Gold Narrative: The Immoral Trinity Of Weak Governance, Big Business, And Mainstream Media
By Ahmed Bin Sulayem, Chief Executive Officer at DMCC (Dubai Multi Commodities Centre),
In the quieter days between Christmas and the New Year, it's not unheard of for the 24-hours news cycle to face a lull when it comes to finding interesting topics to write about, so I probably shouldn't have been surprised when I came across an article on Bloomberg titled, "Dubai Can't Shake Off the Stain of Smuggled African Gold", which references interviews with non-specified government officials across Africa, who are "desperate to recoup lost revenue" from an "illicit network" where "tons of their gold goes missing in Dubai every year." In fact, the only two African ministers named and quoted in the article were Congolese Finance Minister, Nicolas Kazadi and Nigerian Mines Minister, Olamilekan Adegbite, the latter of which went on the record to state, "It's a huge loss… most European countries will ask you for your certificates of export from the country of origin. If you do not have that, the gold is confiscated and returned back to source. But, you see, in Dubai they look the other way."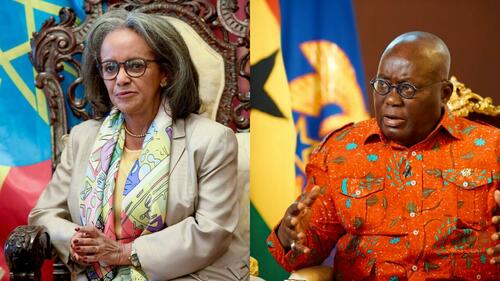 While I may find the Honourable Minister's perception of a utopian and highly ethical Europe farcical, particularly considering the savage, historic treatment of his own country and the wider continent at the hands of their colonisers, his suggestion that Dubai, and Dubai alone is inherently corrupt in the global gold trade is not only a slur, but typical of the distorted narrative that has been propagated by those who are most threatened. Perhaps he is unaware of the criminal complaint lodged against Argor-Heraeus SA for its role in refining three tons of pillaged gold ore from the Democratic Republic of the Congo between 2004 – 2005, thereby making its actions a war crime, or more recently MMTC-PAMP's involvement at the North Mara mine in Tanzania where documented human rights abuses included murder and rape.
It would be all too easy for me to point out Nigeria's extensive socioeconomic difficulties, its ranking in the Corruption Perceptions Index, or its escalating challenges with cybercrime. However, it is my firm belief that the only way we are to truly solve these problems is by working together as a global community. When addressing the Lagos Business School in November 2021, Minister Adegbite commented that, "Some challenges of the sector highlighted by the 2016 roadmap include lack of data and geoscience information, weak mining institution, lack of new technology, skills and training and limited engagement with key stakeholders, poor revenue generation and leakages, challenges of industry participants, and many others." Perhaps the Minister would then also concede that Dubai isn't the primary issue in his country's mining supply chain.
While many of these challenges fall at the feet of the Nigerian government, the UAE has continuously reached out to cooperate with the international community to combat crime and illicit activity, most recently by engaging with organisations such as FATF, HMRC, the FBI and the United Nations to combat money laundering and counter terrorism financing. In light of this, I extend an open invitation to The Honorable Minister to connect and join with me in supporting an outright ban on hand-carry doré gold bars in conjunction with all of us who are serious about stemming the flow of illicit gold. More on this later.
Aside from its willingness to jump on the bandwagon and lambast Dubai, the Bloomberg article appears to afford other refining centres and producing nations a free pass. Bearing in mind the complete supply chain and volume of bullion sent to Europe each year, there are many other actors, elements and challenges in the gold market. Not just Dubai.
Considering this, there are three things which make its headline very misleading - the first, sovereign accountability. While numerous countries are referenced throughout the article, not once does it place the onus on the respective governments to better police both their artisan mining communities and their border controls. Having been a major advocate for the complete ban of hand-carry gold doré bars since addressing an audience in Ghana in 2016, I have yet to be contacted by any relevant minister or leader from the continent despite my consistent requests for international cooperation. If the global community, in particular the producing nations are serious about stopping the movement of gold doré, this would be an excellent place to start. Incidentally, our next workshop will be announced in the coming weeks, and I implore all members of the gold community to register and take part.
Fortunately, I'm happy to report that several countries have taken matters into their own hands. Ghana, under a campaign launched under Vice President, Dr. Mahamudu Bawumia, has taken a proactive step towards better regulating its artisan mining community by establishing a gold purchase scheme in conjunction with the Bank of Ghana, an action that will not only help small-scale mining communities, but also better protect its natural wealth.
In Ethiopia, the government intervened via its central bank by offering miners competitive prices for gold in a bid to curb smuggling and spur investment in the mining sector, while Tanzania has introduced mineral trading centers, thereby helping to reduce the appeal and grip of smuggling.  
The second misleading element is to what extent should Dubai be accountable for the African gold industry's supply chain. For instance, in order to live up to the article's headline we have to acknowledge that all activities up until the point of entry into Dubai, including unregulated extraction, smuggling and bribery are either kosher or not really part of the problem.
The third element is simply a question of credibility. In order for the article to stand up, it is important to acknowledge that the African countries in question have complete, accurate and reliable data – an unlikely scenario given that of the nine countries where gold smuggling is "rampant", five fall comfortably into the bottom 22% of the world's most corrupt countries. Incidentally, if the figures published are to be believed, there is a simple equation to help paint a clearer picture.
 "While it's impossible to say precisely how much is lost to smugglers each year, United Nations trade data for 2020 show a discrepancy of at least $4 billion between the United Arab Emirates' declared gold imports from Africa and what African countries say they exported to the UAE."
Even if we were to take the high spot price as mentioned in the article ($2,075), it would suggest that 60.24 US tons is being illicitly smuggled, primarily by hand-carry into Dubai. This quickly becomes a case of Occam's Razor – is it more likely that some of the most corrupt and administratively under-resourced countries in the world with little to no accurate data or control over their national mining efforts can convincingly identify Dubai as illicitly accepting 2.1% of the global annual gold output while showing little to no interest in changing the status quo, or that Dubai represents a threat to the former UK-Swiss-based monopolies of the industry and to the bureaucrats whose pockets remain comfortably lined. If the narrative is to stick, someone will need to accurately answer the following questions. What is the official production of each country? How much is large-scale mining versus artisanal? And what is the breakdown of exports to other gold trading centres including Switzerland, the United Kingdom, Hong Kong, Turkey and India?
It is worth mentioning that Bloomberg L.P's current Chairman of the Board, Peter Grauer is the former Senior Independent Non-Executive Director for Glencore PLC, the Anglo-Swiss multinational commodity trading and mining company from May 2014 – 2018, a company whose extensive criminality across Africa and Asia includes tax evasion, racketeering, embargo breaches, foreign bribery, manipulating oil prices and money laundering charges. Perhaps he could have offered some insight as to how Africa's mining supply chains actually operate?
While remixing previous editorials and engagements between the UAE, myself and institutions including the LBMA or SECO are perhaps good for audience numbers, it is also symptomatic of the increasingly homogenised alliance between corrupt government, big tech/ big business, and the mainstream media.
The global gold market, freighted with politics, commercial competition and national rivalries, is complicated, far reaching and certainly deserves the space that Bloomberg afforded it. However, it deserves better than schoolboy analysis. A two-color map of Africa that arbitrarily demarcates countries with a major gold smuggling problem with no comparisons, no data, no definitions, no numbers and no evidence, yet leaves Uganda, Rwanda, South Africa, Guinea, Tanzania, Côte d'Ivoire, Senegal, Mauritania, Egypt, Ethiopia and Namibia off the list?
Ultimately, it suggests a less than authoritative approach and Bloomberg can and should do better. There are a total of eleven journalists credited with this tour de force. The editors might have done better to interview policy makers from the major gold producing, or supposedly exporting nations on the continent, as opposed to Nigeria which doesn't even rank in the top 15.
For those who know the gold industry well, and are prepared to be honest, there isn't a nation on earth which can claim to be fully clean and ethical, even if those circumstances are through no fault of their own, i.e., by falling victim to forged documentation that is indistinguishable from the real thing. There are bad actors, criminal enterprises and holes in our global systems that need to be addressed and carefully analysed as a community before we can claim meaningful progress. My concern about this article and its Dubai-bashing agenda does not blind me to the constant need to review and – where necessary – reform. The DMCC, which I serve as Executive Chairman and CEO has not just been in the vanguard of calls to stop the hand-carry of gold doré, a traffic that is wide open to abuse, but an integral part of the UAE's complete reform and restructure of gold and bullion trading which will come into operation later this year. We have long embraced the OECD standards and are determined to lead the world in ethical, efficient gold markets. We expect fair competition and welcome informed criticism, however, the subject is too important for holiday journalism.      
In 1995, the Harvard Business Review published and op-ed by Peter Vanderwicken titled, "Why the News Is Not the Truth" - an analysis based on a thesis by former political scientist Paul H. Weaver whose essay, "News and the Culture of Lying: How Journalism Really Works", boldly illustrated the corrupt and self-perpetuating relationship between the government and the media. 
To quote; "The U.S. press, like the U.S. government, is a corrupt and troubled institution. Corrupt not so much in the sense that it accepts bribes but in a systemic sense. It fails to do what it claims to do, what it should do, and what society expects it to do.
Had Mr. Vanderwicken had the opportunity to revise his piece in 2022, perhaps he would consider the dramatic consolidation of power and wealth that has led to an ever-growing sphere of influence over supposedly democratic nations, the populism and censorship power of the media, and how finding the truth and formulating solutions to our common problems is no longer just a challenge for the U.S, but for our global society.