---
COVID Has Transformed America Into The 'Drive-In' Nation 
From drive-in strip clubs to drive-in movies to drive-in concerts, to now, drive-in raves, the pandemic has transformed America's parking lots into the most lively areas as folks avoid indoor commercial spaces. 
Early in the pandemic, we noted how a strip club in Las Vegas, hurting for cash, opened up a drive-thru peep show in its parking lot.
Then, movie theater screens were quickly erected in parking lots of shopping malls across the country, and concerts were being held at stadium parking lots as people jammed out in their automobiles.
Now, CBS Orlando is reporting "a drive-in style rave" will be hosted in downtown Orlando this weekend.
The music event is called "Tail Break Rave" and will host a handful of DJs. The parking lot has enough space for 80 cars. All attendees will be screened for COVID-19 via temperature checks. Everyone will be required to rave with a face mask, and vehicles will be parked six feet apart.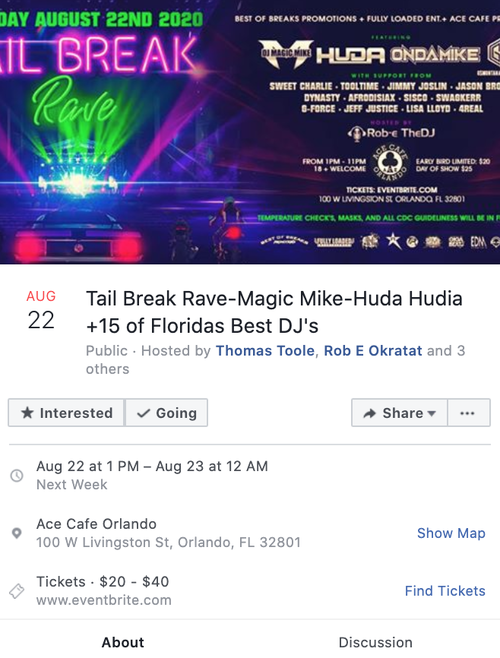 Event organizers told the local media outlet that raving is permitted, but occupants of the cars can only dance around their vehicle. 
The virus pandemic appears to have set America back to the era of the 1950s when the popularity of the drive-ins surged after World War II. 
What's next, drive-in restaurants?