---
Credit Suisse Considers 50% Cut To Bonus Pool
Credit Suisse is the latest bank - out of many this year - coming out and considering a large cut to its bonus pool. The bank, which has been under intense criticism amidst ongoing questions about its liquidity, and has been spending its money suing its critics, is considering a 50% cut to its bonus pool, Bloomberg reported Wednesday morning. 
Credit Suisse joins a number of Wall Street banks who laid off employees, cut bonuses or both after a torrid 2022. Goldman Sachs, for example, is set to lay off up to 4,000 employees, we noted last month. The bank was also "considering shrinking the bonus pool for its more than 3,000 investment bankers by at least 40 per cent this year".
Also in mid-December, we wrote that Ernst and Young would be cutting its bonuses entirely. The company held an "all hands" meeting two weeks ago where it delivered the news to its employees. The company is in the midst of splitting its audit business from a tax and advisory business heading into 2023. Morgan Stanley's Asia banker bonuses were also at risk by as much as 50%, we wrote days before that. In December, we also noted that Jefferies was considering slashing bonuses.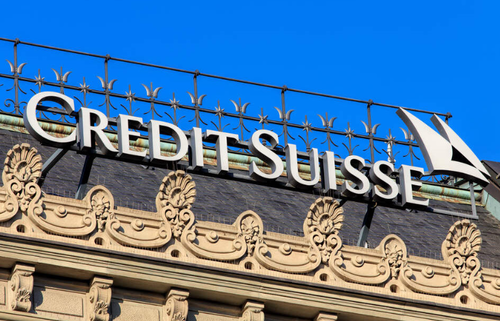 Meanwhile, as Credit Suisse tries to stave off swirling questions about its solvency, we noted last month that the bank filed a criminal complaint against a financial blog in Zurich, escalating a legal attack the bank has been putting in place over reader comments that were appended to a series of stories the blog ran about the bank earlier this year. Bloomberg reported that the complaint follows a 265 page civil lawsuit that was filed over the comments, which the bank said "were harshly critical of it and some of its executives", including the bank's new CEO Ulrich Koerner. 
The civil claim against the publisher was for 300,000 Swiss francs ($322,000) and demanded the retraction of comments on the blogs. The bank has argued that the blog, Inside Paradeplatz, should have exercised more discretion in picking what comments it allowed to publish. 
Filing a criminal claim now escalates the situation, as a conviction of defamation could result in a fine or up to three years in prison. Credit Suisse would not comment on the complaint and simply told Bloomberg it had "decided to proceed with a legal review of the legality of reader comments and texts. We are taking this step to protect our employees, who are regularly the subject of abusive and disparaging comments on the blog."
The bank continues to trade near its 52 week lows after experiencing an $88 billion bank run back in November 2022. Recall, we reported just yesterday that the Swiss National Bank experienced a staggering $143 billion loss in 2022, meaning the rocky road could wind its way through 2023 in the absence of new Fed liquidity...
Loading...