---
Credit Suisse Delays Annual Report After SEC Call, Shares Plunge Towards All-Time Low
It has become almost predictable: every few weeks, we receive news that causes Credit Suisse stock to plunge. 
On Thursday, the beleaguered Swiss investment bank's shares slumped 6% in Zurich trading -- closing in on the lowest level on record -- following the announcement that it would postpone the release of its annual report at the request of the Securities and Exchange Commission.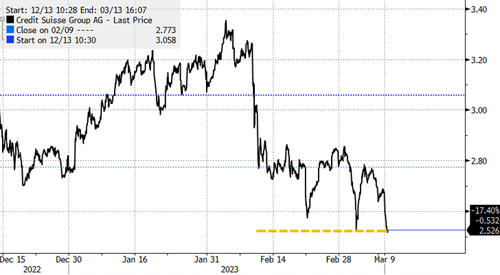 According to a statement released by the bank, the SEC had inquiries and concerns regarding revisions made to cash-flow statements related to fiscal years 2019 and 2020.
"Management believes it is prudent to briefly delay the publication of its accounts in order to understand more thoroughly the comments received.

 "We confirm the 2022 financial results as previously released on February 9, 2023, are not impacted by the above."
It's the latest in a long list of challenges for Credit Suisse. The bank has endured several scandals in the last few years, such as the downfall of major clients Archegos Capital and Greensill Capital. Shares have slipped to near record low levels as the news get worse for the bank amid broad restructuring efforts. 
"We have generally not focused on cash flow statements; the amounts are relatively small and the restatement was previously disclosed.

"However, questions with respect to accounting, especially from the SEC, are negative," analysts, including Anke Reingen at the Royal Bank of Canada, wrote in a note. 
Earlier this week, one of Credit Suisse's largest shareholders, US investment manager Harris Associates, dumped its entire position in the bank over the last few months as confidence in the bank wanes.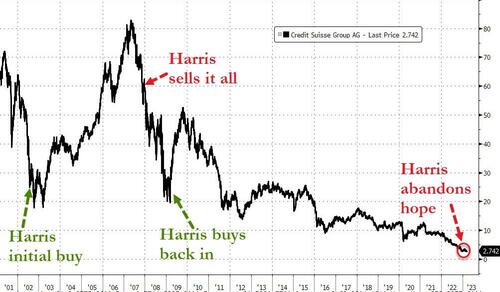 Another concern is whether the bank can survive, given the substantial outflows from its wealth management division.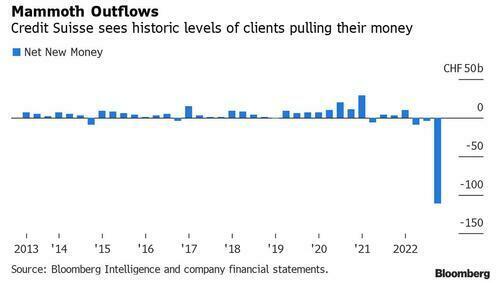 There was no word from Credit Suisse when the latest issue with the SEC might be resolved. 
Loading...