---
Credit Suisse Grows A Conscience, Says "Bonuses To Be Down" This Year
Growing a conscience is generally not a great way to get ahead in the investment banking world, but we'll commend it when we see it. At least, until things inevitably go back to the way they were. 
Perhaps vying for a spot in an ESG fund somewhere, Credit Suisse CEO Thomas Gottstein said this week that "it's too early to say, but generally you have to expect that bonuses will be down compared to last year and this is part of our solidarity and social responsibility. This is a challenge, but it's something the whole industry is facing."
In an interview with FT, Gottstein said he is trying for a "clean slate" to start 2021 after the bank was mired with a corporate spying scandal and the bank's involvement with names like Luckin Coffee and Wirecard. 
"There will never be a totally clean slate. We will always have issues, but it's certainly my goal to start 2021 with as clean a slate as possible," he said. "My clear intention is to work through these legacy cases. 2021 is the new era for Credit Suisse where we want to go into offence and we want to grow."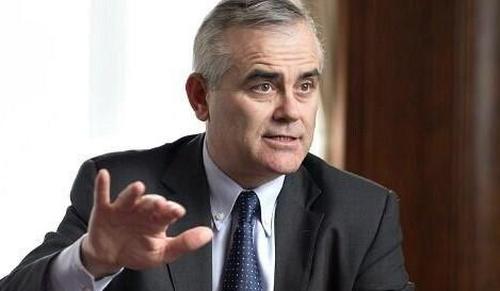 This news comes just days after we reported that bonuses at Goldman could wind up jumping 20% for some employees - namely its trading division - this year. 
The bonuses are a result of a 49% rise in revenue for the division, according to Bloomberg. Some niche areas of trading, like fixed income, "could expect much bigger payouts", the report notes, as Goldman seeks to prevent its key traders from moving to rivals like Citadel and Point 72. Bonuses will be contingent upon how the firm handles "any setbacks" over the last few weeks of the year, the report said. 
Traders who were able to navigate the volatility associated with Covid during the year are more likely to earn fatter bonuses than those who worked in sales, maintaining client relationships. Goldman believes its success in trading will continue past 2020 and past what is looking increasingly like a one-off sell off in the market, spurred by the pandemic. 
JP Morgan is also boosting bonuses for sales and trading workers by 15% to 20%, Bloomberg noted.
And while curbing bonuses makes for a good headline, they are a way of the world in the investment banking industry. That's why we wouldn't be surprised to see an exodus of executives moving from Credit Suisse to Goldman or JP Morgan any day now...