---
Credit Suisse Postpones Today's Bonus Pool Meeting With Top Bankers
Top-level bankers at Credit Suisse Group AG were notified Monday that discussions about bonuses slated for today were canceled, according to Bloomberg, citing people familiar with the matter. 
The development adds further internal strain on Credit Suisse as it restructures its investment bank. The discussions might be rescheduled for later this month, the people said, adding bonuses are generally paid at the end of February. 
In a separate report early last month, Bloomberg said the Swiss bank was mulling over a 50% reduction of the 2022 bonus pool.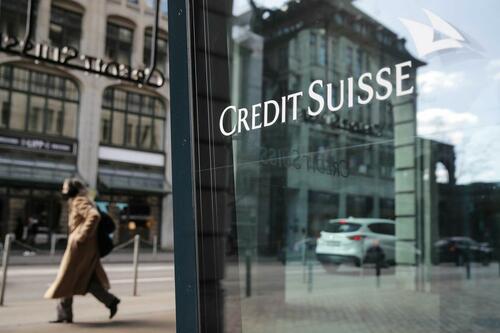 Credit Suisse's belt-tightening is more severe than other Wall Street banks, including Citigroup Inc. and JPMorgan Chase & Co., which are set to cut bonuses after dealmaking in 2022 slumped. 
Unlike other major Wall Street firms, Credit Suisse had major mishaps last year, including a $5.5 billion loss on investment firm Archegos' bad bets. Also, the bank suffered billions of dollars in client outflows.
The bonus pool discussions aren't yet finalized, and internal turmoil between employees and the bank might lead to the loss of talent. The bank also allowed for an upfront cash award to incentivize senior staff to stick around amid restructuring efforts. 
Bonus outcomes for 2022 are likely below 2021 levels, given the bank's poor performance restructuring last year. Now the question top bankers are asking is when they get paid. 
Loading...