---
Crypto Bank Silvergate's Acquisition Of Diem Assets A "Significant Positive", Analysts Say
One of our favorite stocks, crypto friendly bank Silvergate, has officially acquired the Diem stablecoin assets that once belonged to Facebook. 
And despite the appearance that it could have marked the end of Diem's road of progress, the move could actually be just the opposite: a net positive for the stablecoin, CoinDesk wrote this week, citing Wedbush.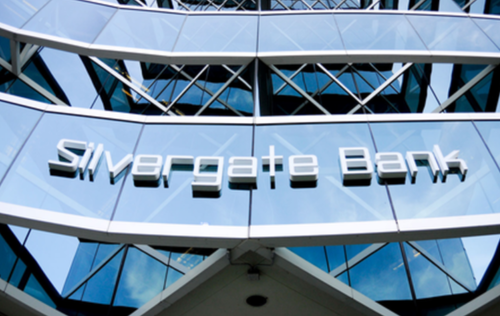 Wedbush commented on the acquisition by Silvergate  this week, calling it a "significant positive". Per CoinDesk, here are some of the key points of Wedbush's analysis of the acquisition:
The distinction about who controls the payment network is a significant positive, Wedbush said, and it puts Silvergate in "pole position" to develop distribution partnerships with marquee consumer brands, including Meta.

"The purchase price represents good value for Silvergate given the sophisticated technology that is being acquired, and the acquisition should accelerate the launch of its stablecoin," the report said.
Analysts at B. Riley were also positive on the acquisition, per CoinDesk:
Silvergate's purchase of Diem's technology and payment network "significantly accelerates" the company's strategic plans and "materially adds to revenue upside," B. Riley Securities said in a different research report published Tuesday.

The deal allows Silvergate to control the technology and build a payment network with greater revenue upside, B. Riley said.

It also allows Silvergate to charge higher fees on transactions and at a much higher rate versus the previous structure with Diem, B. Riley added.

The deal could also give the crypto-focused bank an advantage over other stablecoin issuers because the bank's stablecoin will be issued in a "regulatory friendly way" and can be integrated with the Silvergate Exchange Network (SEN).

Silvergate confirmed on Monday that it is buying the technology and other assets from Diem, the stablecoin project from Meta that was originally announced as Libra in 2019.

The company plans to launch a stablecoin by the end of this year, CEO Alan Lane said in an interview Monday.
In the fall of last year, we were happy to see other investment banks catching on to Silvergate. None other than Morgan Stanley's Ken Zerbe initiated on Silvergate Capital (SI) with an Overweight last fall, calling the company a "crypto-focused bank like no other."
And indeed it is: not only does the company sport fundamentals which make it among the cheapest banks - in either the conventional or crypto universe...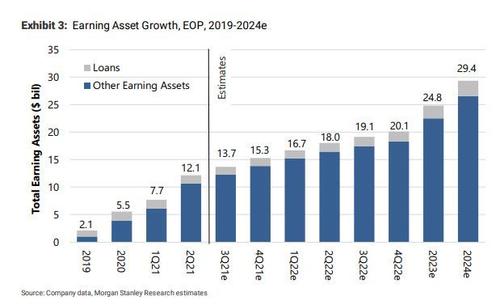 ... but the endgame for the $3.3BN market cap crypto intermediary may still be an acquisition by, or the becoming of, a major crypto-focused player.