---
D.C. Metro Faces Massive Cuts To Rail, Bus Service; A Third Of All Workers To Be Terminated
It's not just New York that is facing draconian cuts to its mass transit infrastructure and workforce as the city slides into financial ruin: the country's capital is doing everything it can to catch up. Facing a hole in the budget of nearly a half-billion dollars, the general manager of Washington D.C's Metro is proposing massive budget cuts to rail and bus service that would take effect this summer.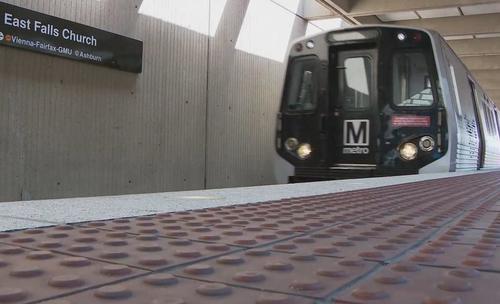 General Manager Paul Wiedefeld said in September that without more federal help, big cuts would be needed. Since then things have only gone from bard to worse and as WJLA reports, overall rail ridership is down more than 85% most weekdays, while bus ridership is less than half what it was in 2019.
Among the things Wiedefeld is proposing for Metrorail:
Closing 19 stations – Archives, Arlington Cemetery, Cheverly, Clarendon, Cleveland Park, College Park, East Falls Church, Eisenhower Avenue, Federal Center SW, Federal Triangle, Greensboro, Grosvenor-Strathmore, Judiciary Square, McLean, Morgan Boulevard, Mount Vernon Square, Smithsonian, Van Dorn Street, Virginia Square-GMU
Eliminating rail service on Saturday and Sunday
Having trains run only every half hour on each line. Stations served by two lines would have trains every 15 minutes as would Red Line stations between Silver Spring and Medical Center
Closing rail stations early at 9 p.m. weekdays
Reintroducing "turnbacks" where not all Red and Yellow line trains go to the end of the line, and only having Silver Line service run between Ashburn (when it opens) and Ballston
In addition, Metrobus would also face big cuts. Wiedefeld is proposing only having a total of 41 bus routes. Those routes would be longer, covering the same territory that 60 bus lines currently cover.
Wiedefeld said overall bus service would be about 45% of pre-COVID-19 levels, adding that bus service would actually be added on weekends to try to make up for having no weekend rail service. And although Wiedefeld has been trying to minimize the number through buyouts and negotiations with the union to not give salary increases next year, he says thousands of jobs would be cut under his proposal.
"We're looking at roughly 2400 hundred positions that we have to eliminate on top of the 1400 that we're eliminating right now in [current] budget," he said. "So that's roughly 3800 positions, almost a third of our entire workforce. So that's extremely difficult."
Metro has lost hundreds of millions of dollars in fare money from riders after the pandemic caused ridership numbers to plummet. Although Wiedefeld expects some riders to come back next year, he doesn't think it will be nearly enough to avoid big cuts. He expects rail and bus ridership combined in the fiscal year 2022 -- which runs from July 1, 2021, until June 30, 2022 – to be about 34 percent of what it was pre-pandemic.
Most of Metro's fare revenue money comes from rail ridership, which is also the ridership that has been hurt the most by the pandemic. A higher percentage of bus riders have continued riding than rail riders.
Wiedefeld says there are potential ways the need for such severe cuts would be minimized. They include if a vaccine is successful and if Congress passes a bill to provide relief money as it did much earlier in the pandemic.
If passed the cuts would take effect July 1.
Wiedefeld is also proposing using $250 million in money that Metro had planned to use on maintenance for capital budget costs instead.
Mayor Bowser provided the following statement in a tweet:
WMATA's deeply troubling proposal is another reminder of the critical need for federal stimulus to revive our economy and to preserve our way of life. Not too long ago with our partners in the region and our federal government, we put Metro on the right track to meet the needs of residents and visitors alike. Regardless of party or ideology, we must once again come together to save Metro.
Mayor Bowser Statement on WMATA FY2022 Budget Proposal pic.twitter.com/62OTG0B5og

— Mayor Muriel Bowser (@MayorBowser) December 1, 2020