---
Rotten Apple? Shipments Of 5G iPhones Halved - DigiTimes 
Update (10:21ET): Apple shares rise 82bps - market widely ignores DigiTimes' report on weaker shipment expectations for 5G iPhones.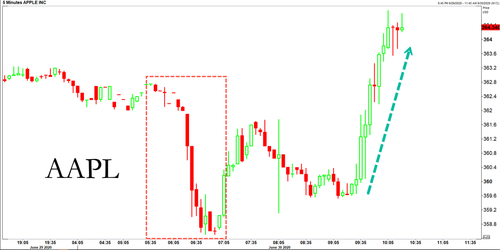 *  *  * 
A paywalled DigiTimes report said Apple shipment estimates for mmWave-enabled 5G iPhones could be significantly lower than expected. Sources familiar with Apple's supply chain partners said suppliers 'are less optimistic about shipments' for the new 5G iPhone.  
Apple is expected to launch its 5G iPhone later this year, but its supply chain partners are now much less optimistic about shipments for the new devices that reportedly will support mmWave in 2020. - DigiTimes 
Apparently, sources said 2020 5G iPhone 12 shipments could be halved, from 30-40 million to just 15-20 million, as it appears the virus-induced downturn in the economy has resulted in the Cupertino-based company to believe consumers aren't willing to splurge $1,000+ for a new phone this year.
5G iPhone shipments may be much weaker than expected in 2020, say sources: Shipments of mmWave-enabled 5G iPhones slated for launch later this year are estimated to reach only 15-20 million units in 2020 compared to a previous supply chain estimate of 30-40 million units, intensifying competition among Apple's suppliers of FC-AiP substrates for the new phones, according to industry sources. - DigiTimes 
Consumers have been decimated by the virus-induced downtown, comes at the worst possible time for Apple - mostly because it plans to debut its first-ever 5G iPhone this fall. 
We noted days ago, a quarter of all personal income in the US comes from the government - tens of millions of Americans are out of work, many have insurmountable debts and no savings - and don't have the ability to purchase $1,000+ iPhones this year.  
Apple shares are down about 50bps in premarket trading on Tuesday.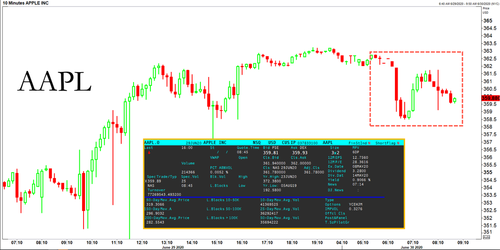 To sum up, the DigiTimes report suggests Apple has placed little confidence in the broke American consumer to purchase its new 5G iPhones - perhaps, the product launch should be delayed until consumers financially recover.