---
Deutsche Bank Bucks Wall Street Trend, Makes 'Working From Home' Permanent
As the German megabank culls tens of thousands of jobs as part of a "restructuring" that's also the biggest Wall Street bloodletting since Lehman's collapse, it appears Deutsche Bank has hit on a strategy to attract more top talent, or at the very least compensate remaining employees for the inherent risks that come with working at DB.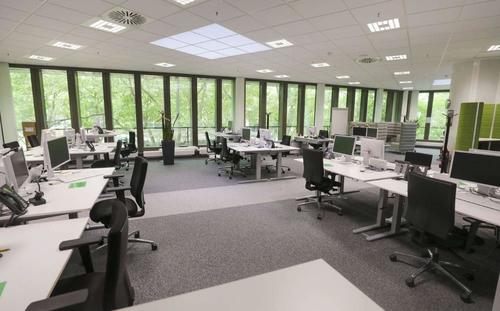 CEO Christian Sewing is taking a different tack from JP Morgan and Goldman Sachs, who have already moved most of their traders and other investment banking personnel back to offices in the US and Europe (though in London, workers are back to working from home on orders of the prime minister). So far, JPM's embrace of working at the office has given employees plenty to grumble about.
According to Bloomberg, the bank's leadership is working on a new "hybrid model" that would allow staff to split time between home and the office. In addition to making life easier for employees (especially women), the measures would help save costs for DB, which can then lease less office space.
Eventually, employees will have "binding agreements" written into their contracts governing how they can work from home, according to Bloomberg.
The new policies will eventually allow employees to have binding agreements on how many days per week they want to work away from the office, a person familiar with the matter said. The lender has developed estimates of how big a share will work from home, according to the person, who asked not to be identified discussing internal planning.

Deutsche Bank is joining lenders such as Mizuho Financial Group Inc. and Fifth Third Bancorp in cutting office costs after the coronavirus pandemic forced a large number of employees to work from home. Its top executives have repeatedly said they've been positively surprised by how little the shift has affected productivity, an assessment not all Wall Street companies are sharing.
The decision makes sense from a health standpoint as both Goldman Sachs and JPM have already seen trading floor outbreaks since recalling their employees.
DB's long-suffering shareholders can probably appreciate Sewing going against the grain in a way that, although it might anger some potential clients, will almost certainly yield hundreds of millions of dollars in annual cost-savings for the bank in the long term. DB spent $2 billion last year on rent and furniture.
Deutsche Bank is becoming "more aggressive about how we want to use the space, given what we are learning now about the way the workforce will choose to engage and choose to work every day," Chief Financial Officer James von Moltke said on Tuesday.

The lender spent 1.7 billion euros ($2 billion) on rent and furniture last year, an amount it had expected to remain stable before the pandemic hit. After the experience of the first half, von Moltke said the bank now sees room to lower those costs.

Deutsche Bank earlier this week took a step in that direction when it gave up two of the five floors it rents in one of Zurich's most expensive office buildings. A spokesman cited expectations that more people will work from home as one reason for the decision.

Deutsche Bank will also switch New York offices next year to cut office space there by almost a third. The lender has reduced its U.S. workforce by about a fifth over the past couple of years. The bank's asset management unit DWS Group has recently moved to a cheaper London office.
At long last, DB has stumbled onto a belt-tightening strategy that isn't culling the bank's workforce, or walling off toxic assets. Real estate developers like the one currently occupying the White House (once a major Deutsche Bank client) might not like the bank's stance. But in the end, the potential cost savings, and increased attractiveness to top talent, are pretty compelling.