---
Discovery Of Massive Bridge Crack Forces US Coast Guard To Close Portion Of Mississippi River
Adding to the logistical chaos rippling through the country is a bridge closure across the Mississippi River between West Memphis, Arkansas, and Memphis, Tennessee due to a fracture in the frame, according to local news WREG.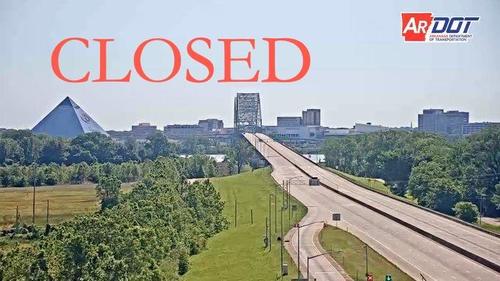 After a routine inspection Tuesday, officials with the Tennessee Department of Transportation (TDOT) announced that the Hernando de Soto Bridge would be closed due to a crack on the bottom side of the bridge truss.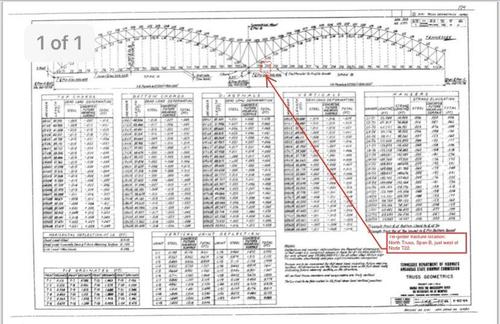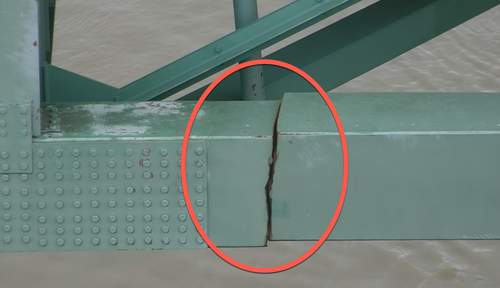 The bridge carries traffic on I-40 over the Mississippi River between Memphis, Tennessee, and West Memphis, Arkansas. Figures from 2018 showed the bridge carries about 37k vehicles per day. The closure of the bridge has created a logistical nightmare for the metro area. 
Here are some alternative routes if the I-40/Hernando de Soto Bridge shutdown in Memphis affects your travel plans - from @Local24Chelsea -- More info: https://t.co/faqroxL9jE pic.twitter.com/lU4gRdo7Xy

— Local 24 News (@LocalMemphis) May 12, 2021
Besides the bridge closure and increasing traffic jams in the area, the US Coast Guard closed a portion of the lower Mississippi River near the bridge. There are "16 vessels with a total of 229 barrages in the queue," the coast guard said in a statement.
Marine Traffic shows barge congestion leading up to the I-40 bridge. The @USCG 8th District reports, so far, 16 vessels, totaling 229 barges, are in the queue right now. @WMCActionNews5 pic.twitter.com/YAS2gXl7Ng

— Parker King (@King_Reports) May 12, 2021
When officials were asked when the bridge could reopen, Paul Degges, TDOT Chief Engineer, said, "right now, we don't know the answer to those questions. Certainly, it's plausible that this could be months rather than weeks." 
From the Texas power grid collapse to the Colonial Pipeline cyberattack to the I-40 bridge crack, infrastructure in the US appears to be miserably failing. Maybe these are compelling reasons that Dems will push for the passage of Biden's infrastructure bill.