---
Dollar & Bonds Puked In Holiday-Shortened Week; Mixed Jobs Data Sparks Stock Swings
Amid holiday-driven illiquidity, markets were a little schizophrenic and short-fuzed this week as various labor market indicators offered something for everyone: 'Hot' ADP, 'Cold' BLS, and 'just-right' Claims data (and take your pick under the surface of each to spin your own narrative). The net of all this was a positive surge in US Labor market surprise data to its highest since 2012...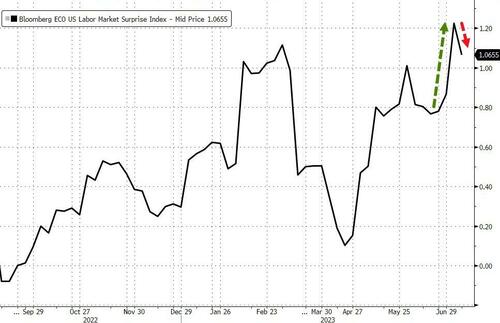 Source: Bloomberg
On the week, the market's expectations for Fed rate-changes was practically unchanged though as today's dovish BLS 'miss' erased yesterday's hawkish ADP 'beat'. July remains pretty much a lock for a 25bps hike though as the swings were more focused on year-end and beyond...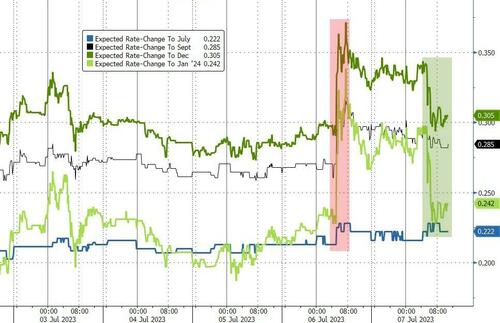 Source: Bloomberg
The same pattern is clear in equity-land where yesterday's tumble on 'good' news from ADP was largely erased by today's 'bad' news from BLS (for headline payrolls). Nasdaq led on the week, managing to get back to even today before the late-day profit-taking spoiled the fun. The Dow lagged on the week...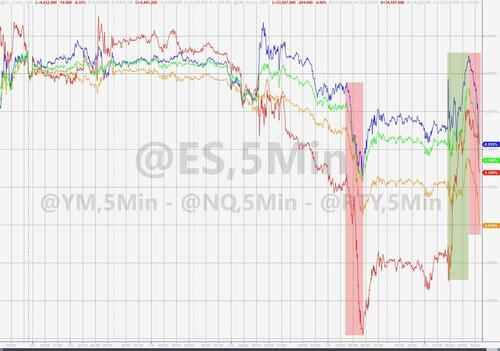 The rebound in stocks was largely driven by a massive short-squeeze...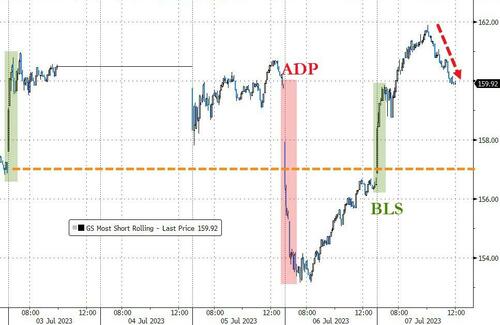 Source: Bloomberg
The early week outperformance of Defensives over Cyclicals was erased by the week's close as both ended around unch...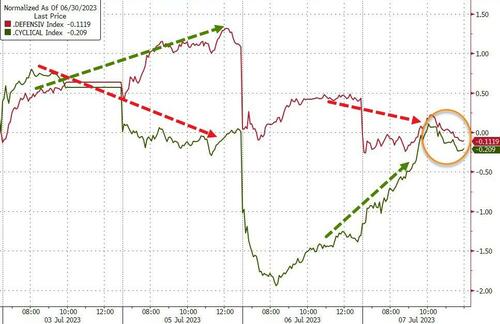 Source: Bloomberg
VIX was up this week - its first weekly rise since May - spiking above 17 yesterday before falling back today...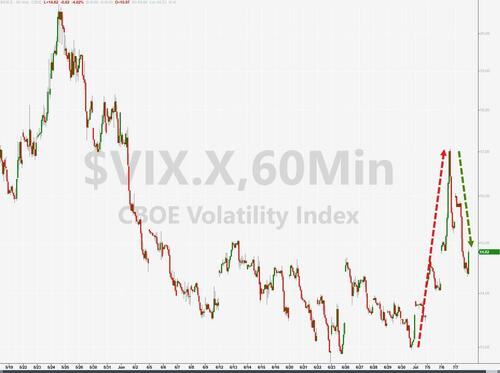 Treasury yields were all higher on the week, but the most notable thing is the reversal in the short-end and the belly's underperformance (5Y +22bps)...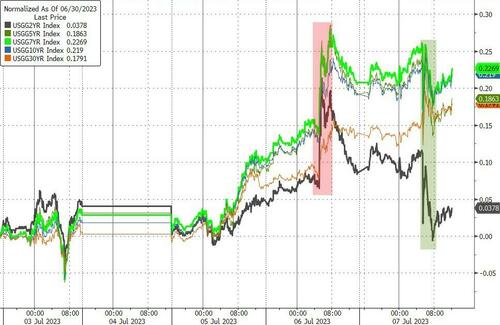 Source: Bloomberg
While the 2Y Yield ended higher on the week, it fell back significantly below 5.00% (after reaching its highest since 2007)...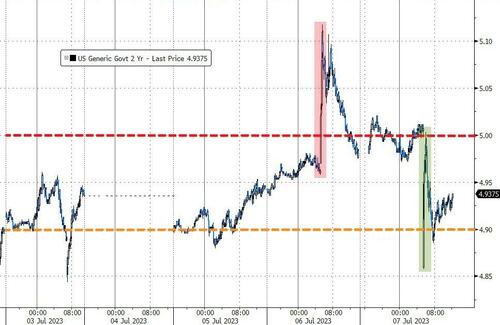 Source: Bloomberg
Today's BLS headline miss saw the dollar clubbed like a baby seal, back near 3-week lows...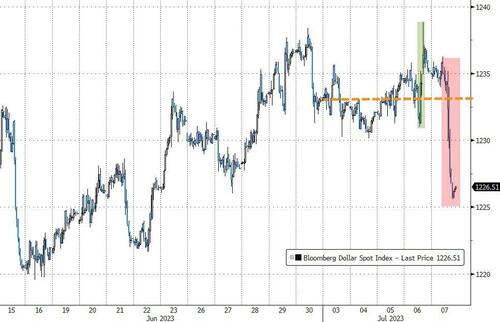 Source: Bloomberg
Bitcoin was marginally lower on the week, finding support at $30,000 (and resistance at $31,000)...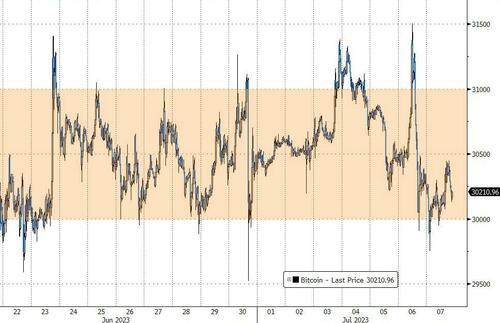 Source: Bloomberg
Oil prices surged this week, best week since April, with WTI back up near $74 at the top of the recent range...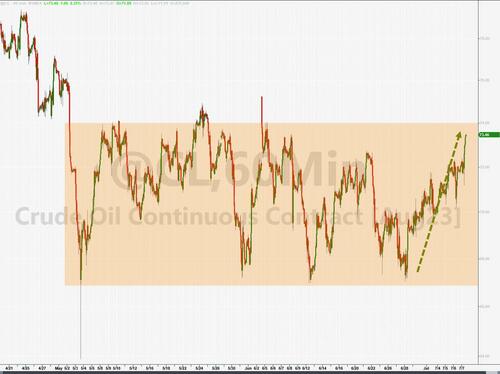 Gold was up on the week, but faced some serious intraday swings on the way...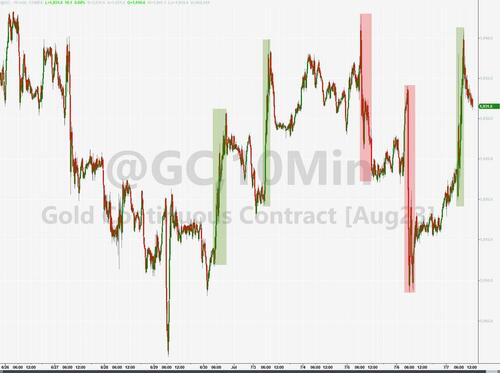 Finally, we note a lot of the hope-filled soft-landing chatter of late has been predicated on data beats. Indeed, as Bloomberg notes, the data have been so strong that the Citi Economic Surprise Index for the US has gone vertical.
Source: Bloomberg
But as Bloomberg points out, this is a mean-reverting series. And the vertical nature of the recent figures is telling you the downside surprise from the jobs print is the first of more to come.
Loading...