---
Dollar Drop, Crypto Pop Reflects "Crazy People" Running The System
The last few months have seen the dollar dive and crypto thrive...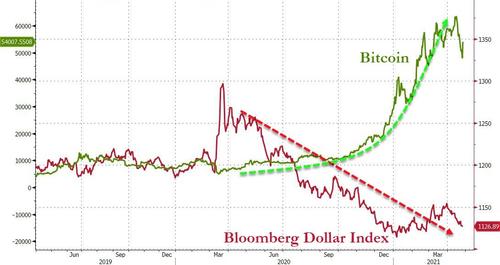 Source: Bloomberg
And the last few days have been no different...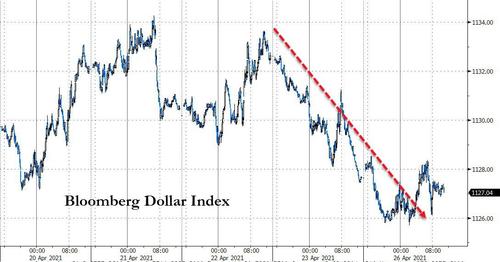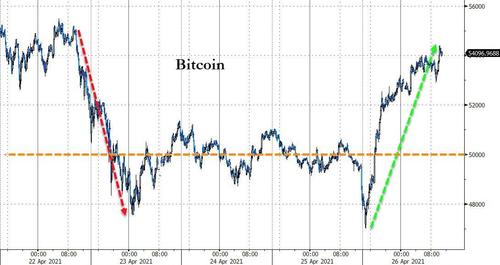 Source: Bloomberg
With bitcoin helped overnight by the Koreans (the Kimchi premium tagged zero then soared)...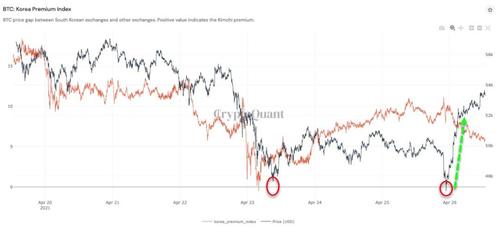 Joe Lonsdale, Palantir co-founder explained succinctly why crypto is performing so well (and perhaps why the dollar is not so much)...
"Bitcoin is a bet against a centralized financial system run by crazy people... it is a bet that the emperor has no clothes."
Echoing Kyle Bass' infamous comments about gold from a decade ago...
"Buying gold is just buying a put against the idiocy of the political cycle. It's That Simple"
For now, it seems the market has a preference for one over the other (or one is being suppressed, take your pick)...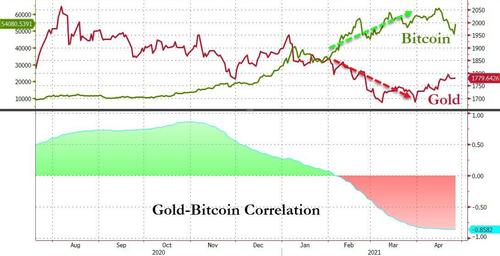 Source: Bloomberg
Although the last week or two have seen that swing back the other way a little...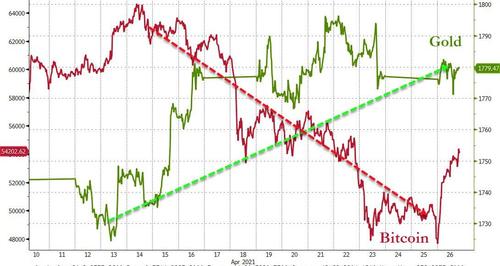 Source: Bloomberg
Away from that malarkey, Small Caps outperformed Big-Tech for the 4th straight day as all major US indices but the Dow managed gains today...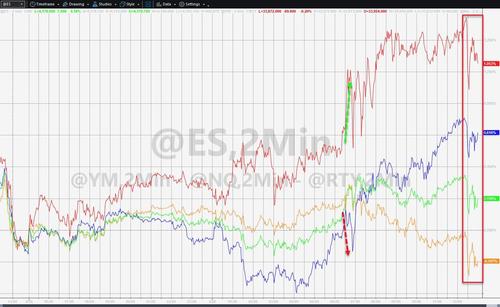 At 1530ET, all hell broke loose in stock land with a sudden, massive-volume puke that came out of nowhere...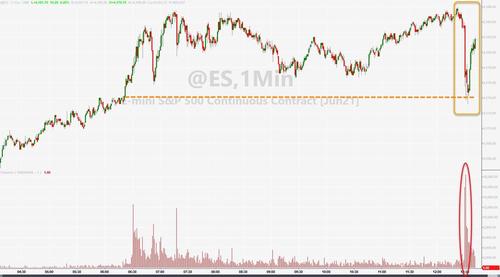 This was a major sell program...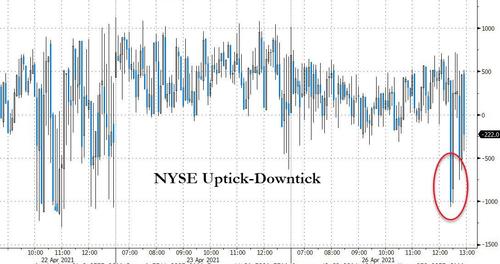 TSLA (whose earnings are tonight) went just a little bit turbo during that period too (ARKK was up over 3% today)...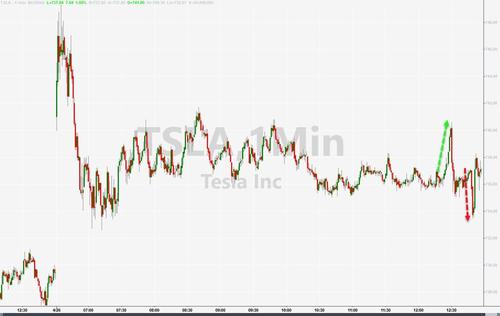 DISCA (think Archegos) surged during this broad index puke.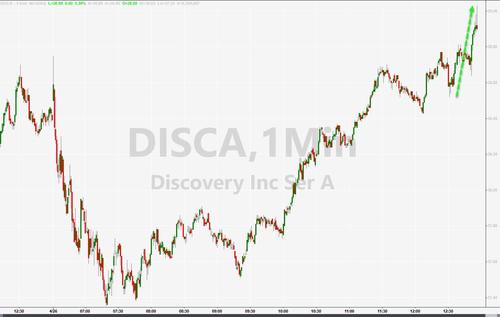 After stopping perfectly at January's lows, Small Caps have surged higher relative to Mega-Cap DJIA in the last week or two...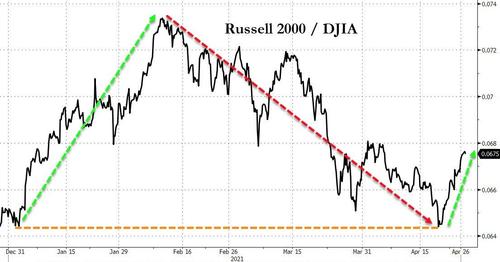 Source: Bloomberg
Growth outperformed Value today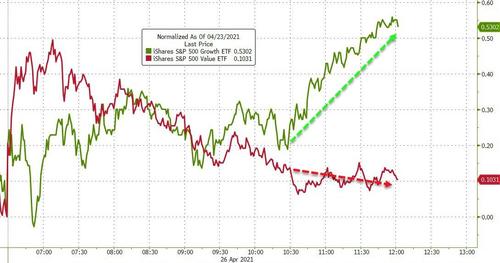 Source: Bloomberg
Despite equity gains, Treasuries ended the day practically unchanged...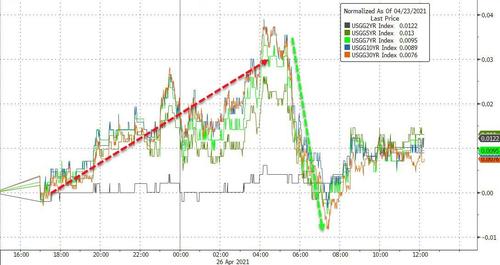 Source: Bloomberg
10Y Yields remain in a very narrow range...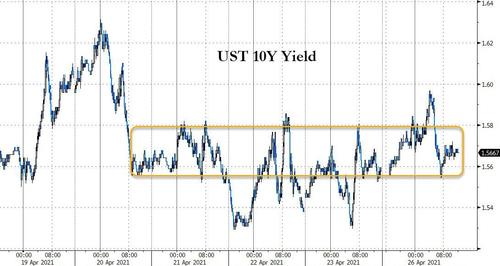 Source: Bloomberg
Bitcoin wasn't the only crypto to see a huge rebound. Ether surged from below $2200 to over $2500...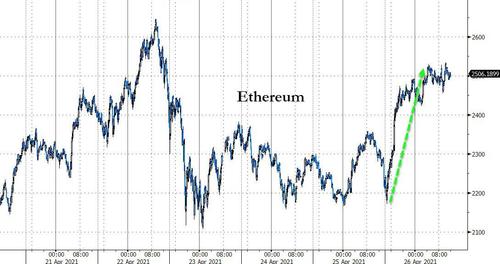 Source: Bloomberg
ETH is hovering near its highs relative to BTC from February...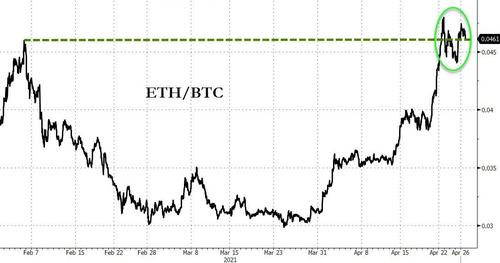 Source: Bloomberg
After Friday's clubbing, (and this morning's smaller slam), gold managed gains on the day...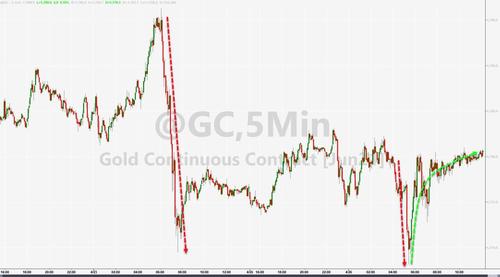 Oil prices ended lower, despite a wild intraday swing...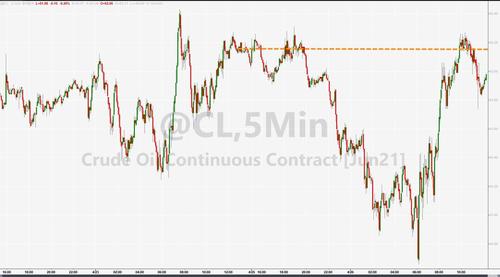 Finally, the price of agricultural commodities is literally exploding...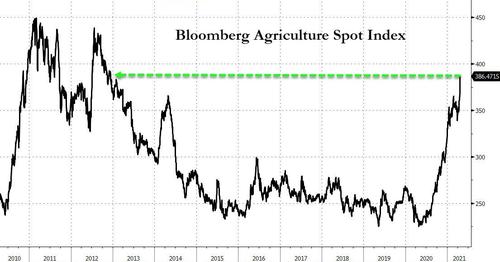 Source: Bloomberg
"Transitory" of course!
And financial conditions have never... ever... been this easy...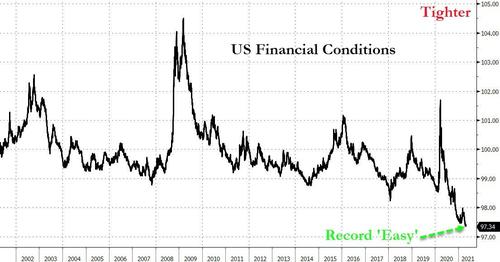 Source: Bloomberg
How much longer are you going to enable this Mr.Powell? Perhaps Mr. Lonsdale is right - "crazy people" are running the system.