---
Elon Musk Encouraged By Government To Expand Business, Investment In Shanghai
Tesla's relationship with China continues to look cozy heading into the second half of 2023, with Shanghai party chief Chen Jining reportedly encouraging Elon Musk to expand his business in China.
At the conclusion of a trip through China for Musk, on Thursday Bloomberg reported in a wrap-up that Musk was told to expand his investment and businesses in Shanghai, citing an official government statement. 
The city is reportedly seeking "deepening cooperation with Tesla on electric vehicles and energy storage sector". Tesla "hopes to keep deepening cooperation" with the city, Bloomberg noted.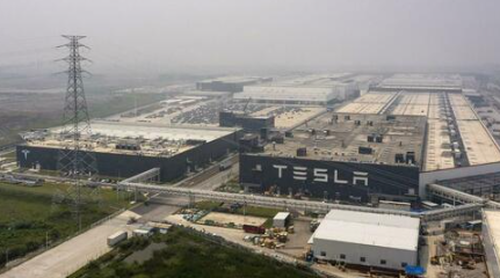 Recall, we wrote days ago how Musk was visiting China for the first time in three years. We reported yesterday that Musk told Chinese Foreign Minister Qin Gang in Beijing that Tesla opposes "decoupling" and is willing to invest more in China.
Dan Ives, an analyst at Wedbush, shared his thoughts on Musk's first visit to China in three years yesterday. He said the visit comes amid a worsening EV price war and stressed the importance for Tesla to capture a greater market share in China versus domestic competitors. 
 "Playing nice in the sandbox in Beijing is something the Street is laser-focused on to make sure there are no disruptions to Tesla's expansion," Ives wrote in the note. 
Elon Musk's tour of the country started earlier this week, on Tuesday. As we noted then, Tesla's second-biggest market, after the US, is China, where the company operates a massive factory in Shanghai. The world's second richest person met top Chinese officials and visited Tesla's Shanghai factory. 
CCP's mouthpiece Global Times tweeted earlier this month, "Shanghai will further deepen cooperation with Tesla, pushing its layout on autonomous driving, robots and other business sectors in the city." 
#Shanghai will further deepen cooperation with #Tesla, pushing its layout on #autonomous driving, #robots and other business sectors in the city, said an official from the Shanghai Municipal Commission of Economy and Informatization. pic.twitter.com/1xmnD7Oco5

— Global Times (@globaltimesnews) May 12, 2023
Despite souring relations between China and the US, Musk appears to be betting big on Shanghai production while other companies are rejiggering supply chains out of the world's second-largest economy to other friendlier countries. 
Loading...