---
Empty Apartments in Manhattan Hit Record High As Two Year Crisis Begins  
New York City's rental market, the largest in the US, has fallen under severe pressure over the last four months as city-dwellers make a run for the exit. The outbound migration flow has resulted in a record number of empty apartments.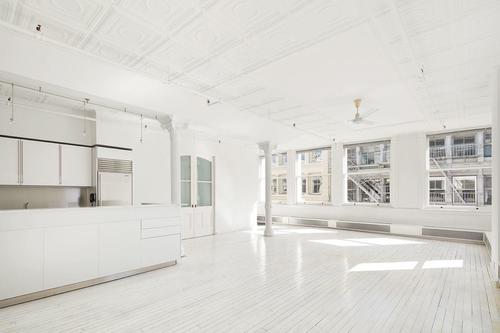 Douglas Elliman and Miller Samuel published a new report this week (seen by CNBC) outlines how New York City has a whopping 13,000 empty apartments as landlords struggle to find tenants. The amount of vacant apartments supersedes the financial crisis a decade ago, which many landlords and multifamily operators are in for a rude awakening as their rental income streams evaporate.
The number of apartments for rent, or listing inventory, more than doubled over last year and set a record for the 14 years since data started being collected, according to a report from Douglas Elliman and Miller Samuel. As the number of apartments listed for rent hit 13,117, the number of new leases signed fell by 23%.

July also saw the largest fall in rental rates in nearly a decade, dropping 10%. Landlords are now offering an average of 1.7 months of free rent to try to lure tenants, according to the report, which is also a recent high.

While hundreds of thousands of residents left the city in March and April in the beginning of the coronavirus pandemic, brokers and landlords hoped many would start returning in July and August, as the city's lockdown eased and brokers could start showing apartments again. July and August are usually the busiest rental months of the year, as families get ready for school. But July's weakness, and what brokers say is already a slow August, suggests that Manhattan's real estate and economic troubles could extend well into the fall or beyond. - CNBC said, citing the report
Manhattan rents are slumping this summer and are expected to keep declining well into 2021. The average rental price of a two-bedroom apartment is about $4,620. 
The surge in empty apartments was widespread across the borough. Declines in new leases were seen across the board, from the high to low end segments. The report said the Upper East Side was hit the hardest, saw a 39% decline in new leases over the month. 
A record number of empty apartments in Manhattan will have ripple effects industrywide and on indirect industries. 
Miller warned: "This could be a difficult couple of years for landlords." 
With landlord rental streams quickly evaporating, many will have trouble paying their mortgages and could result in a wave of selling over the next couple of years, sending real estate prices citywide into a possible correction.