---
Energy Regulator Claims Canadian Oil Production Will Plunge 76% By 2050
By Alex Kimani of OilPrice.com,
The Canada Energy Regulator has issued a grim outlook that the country's oil production will plunge 76% by 2050 thanks to the world moving to the clean energy transition, marking the first time the regulator has provided a long-term forecast for Canada's crude output. The energy regulator has also predicted that global fossil fuel usage will decline by 65% between now and 2050.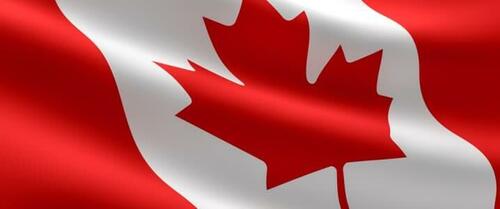 The short-term investment outlook for Canada's Oil Patch is just as bearish, with analysts predicting that earnings for the industry will decline 19% in 2023, in large part due to falling gas prices.
A week ago, the Paris-based International Energy Agency (IEA) predicted that global oil demand will peak before the end of the current decade as the transition to renewable energy gathers momentum.
According to the IEA, global oil demand will rise by another 6% from 2022-28 to hit 105.7 million barrels per day. The agency expects demand growth for oil to slump to just 400,000 barrels per day in 2028, way below growth of 2.4 million barrels per day forecast for 2023. 
The energy agency has also predicted that global demand for oil used in transportation will start declining in 2026, thanks in large part to the EV revolution as well as policy measures that push for more efficiency. Growth in gasoline demand is expected to reverse at the end of the current year, but the demand for "combustible fossil fuels" is expected to continue growing before peaking in 2028. IEA sees long-term oil demand degrading really badly and has predicted demand will fall to just 24 million barrels per day by 2050.
Other agencies have different outlooks for long-term oil demand.
Earlier in the year, energy expert Energy Intelligence Group predicted that not only will oil demand grow in 2023 but it will continue doing so till the end of the decade. According to the analyst, global oil demand will grow to 101.2 million barrels per day in the current year and will continue growing to hit 106 mb/d by 2030. Global oil demand will grow by 1.5 mb/d in 2023, with China accounting for 650,000 b/d after the country abandoned its rigorous zero-Covid policy. Indeed, this year's average will top the previous high of 100.6 mb/d set in 2019. 
No less than 10 organizations, including OPEC, Exxon Mobil (NYSE: XOM), and the Energy Information Administration (EIA), have predicted that global oil demand will continue growing through 2050 and not shrink as most analysts have forecast. The most bullish among these is the U.S.-based EIA which has projected global oil demand to increase by 34% to hit 126 million barrels per day in 2050.
Loading...