---
The ESG Ruse Continues: Legacy Tobacco Companies Are Posting Higher ESG Scores Than EV Maker Tesla
We have been writing about the ESG scam on this site since it caught fire years ago, taking with it trillions of dollars of investment capital. 
The latest "reality check" for ESG investing and the inane "scores" that companies receive comes courtesy of the Free Beacon, who this week profiled how tobacco companies - yes tobacco companies - are blowing away EV-maker Tesla in their ESG rating.
The report noted that this month S&P Global assigned Tesla "a lower environmental, social, and governance score than Philip Morris International, the maker of Marlboro cigarettes."
Tesla earned just 37 points on their ESG scorecard while Philip Morris posted a score of 84. Similarly, the report notes, the London Stock Exchange has given British American Tobacco a score of 94.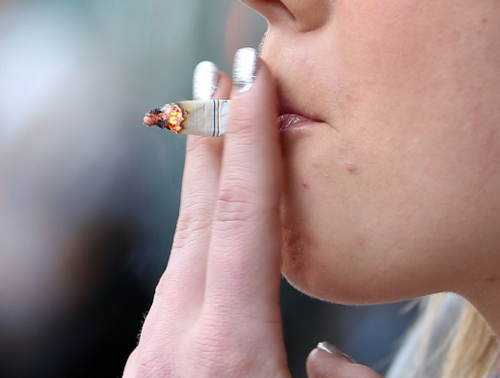 The tobacco companies are gaming the system by embracing corporate progressivism, the report says. Yes, despite the fact that they are manufacturing products that aid in the slow, unhealthy deaths of those who use them. 
Tobacco companies like Altria now focus on the diversity of their Boards and "social justice initiatives, from funding minority businesses to promoting transgender women in sports". Tesla, comprised primarily of white men, the report says, has "resisted" hopping on the same bandwagon. 
Jonathan Berry, who sued NASDAQ last year over its diversity requirements for corporate boards, told the Free Beacon: "ESG company ratings often measure abstract woke goals that have no rational connection to companies' actual businesses. Companies score 'points' mainly by demonstrating their compliance with the latest dogmas issued by the DEI complex."
Nowadays, trillions of dollars of capital moves according to how companies fare with their ESG scores. Despite Tesla's crowning acheivement of nearly singlehandedly ushering in the era of electric vehicles, this still puts them at a disadvantage.
Elon Musk expressed his frustration on Twitter:
Why ESG is the devil … https://t.co/uGrH0eBoMs

— Elon Musk (@elonmusk) June 14, 2023
One question that is up in the air is whether or not Tesla would be susceptible to socially conscious activist investors, like those who have pushed for virtue signaling disguised as corporate change at companies like Exxon.
Todd Henderson, a professor of law and economics at the University of Chicago, concluded: "A bad ESG score announces to the world you're a troglodyte. That could be an invitation for socially conscious shareholders to seek board seats or oust a CEO."
Loading...