---
Ex-Goldman Sachs Exec Buys Jeffrey Epstein's NYC Mansion For $51 Million
Former Goldman Sachs executive Michael Daffey purchased convicted sex criminal Jeffrey Epstein's Manhattan mansion for $51 million, according to Daffey's spokesman. 
"Mr. Daffey had never previously been in the home nor ever met its owner, but he is a big believer in New York's future and will take the other side of all the people who say the city's best days may be in the past," said Stu Loeser, Daffey's spokesman, who CNBC quoted. 
Former Goldman Sachs Executive Michael Daffey
Epstein's estate executors first listed the 28,000-square-foot townhouse in Manhattan's Upper East Side for $88 million in July 2020. Estate executors slashed the price by $23 million, or about 23% to $65 million earlier this year. To find a buyer, after all, the mansion is forever tarnished with Epstein's name. Estate executors took another haircut and made a deal this month with Daffey for $51 million. From the initial list price to the selling price, the property was discounted 42%, either because no one wanted to own the disgraced home or the city's housing market remains in a slump. 
Epstein's Manhattan Mansion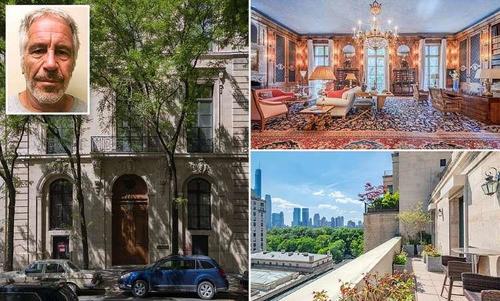 Proceeds from the sale of the mansion are expected to be shifted into a compensation fund for women who accused Epstein of sexual abuse. The late financier was charged with sex trafficking of minors and found dead in his cell in 2019. Prosecutors have said his Manhattan mansion was part of a sex trafficking scheme where "hundreds if not thousands" of photos of nude girls were found.  
Business Insider reports Daffey's purchase comes after he made tremendous gains in cryptocurrency trading. 
Daffey spent nearly three decades at Goldman and headed their global markets division until his retirement in March. There's no word if Daffey will make Epstein's former mansion his primary residence.