---
"Extraordinarily Challenging": John Fetterman "Laboring" To Adjust To Senate Due To "Special Needs"
Now that the election is long gone and Senator John Fetterman has had another stint in the hospital, the New York Times is finally telling us what we all knew months ago: Fetterman isn't fit for the job.
But the Times still has some trouble admitting the obvious truth, writing in a piece this week that Fetterman was "laboring" to adjust to the role. 
And despite many on the left freaking out last week about the use of "special needs" when describing Fetterman, here's how the Times led a new piece on the Senator:
At Senator John Fetterman's desk in the Senate chamber, there is a newly installed monitor that rises or lowers, depending on whether he sits or stands, and provides closed captioning so he can follow the proceedings. At the center dais, a custom desk stand has been built to accommodate the same technology for when he takes his shifts presiding over the Senate.
The Times seems eager to walk back any previous endorsements of Fetterman...now that his vote in the Senate is secure. He was "never going to blend in seamlessly in the marbled corridors of Congress," the new piece writes.
It also laments Fetterman's "physical impairment and serious mental health challenges that have rendered the transition extraordinarily challenging - even with the accommodations that have been made to help him adapt."
The coup de grâce was delivered when the Times wrote that Fetterman's most evident disability is a "neurological condition that impairs his hearing", stating that he also had a pacemaker and defibrillator implanted inside of him after his stroke. 
Fetterman's staff admits he "needs a better plan to take care of himself, both physically and emotionally," the report - which he declined to be interviewed for - says.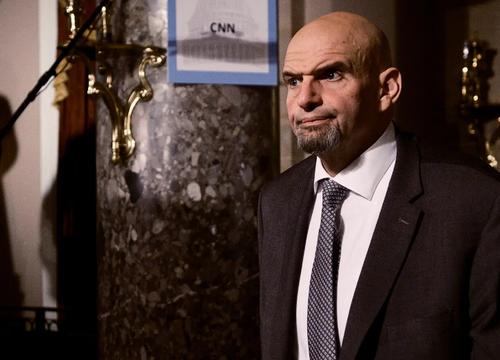 The Times report also highlighted Fetterman's need for additional resources while in Washington DC. The Times wrote that he "typically walks around the building with many staffers, in part because he needs assistants to test his technological setup before he enters any room and in part because they're all still learning their way around the building."
And while the Times has obviously come to terms with Fetterman's inability to do his job, other Democrats like Amy Klobuchar aren't yet ready to admit Fetterman's obvious shortcomings. Klobuchar, in true "woke" guilt fashion, instead blames herself: "He answers like you would answer anyone. It's us that have to get used to it; he's used to it."
Klobuchar's delusional reality aside, it is now clear that Fetterman may not be able to finish his term. And the media was complicit in allowing it, despite the fact that Fetterman refused to release his medical records prior to Election Day.
As Zero Hedge contributor Quoth the Raven wrote back in October: "Without releasing his full medical records, everyone is simply left to wonder whether or not Fetterman is just communicatively "disabled" or whether he is truly cognitively impaired."
Now, we have our answer.
"The true travesty of the situation isn't just that Mr. Fetterman is being told by those around him to forge forward... but that those supporting him could have a clear conscience after having the nerve to turn the issue into one of discrimination when everyday people ask honest questions about Fetterman's condition," QTR continued back in October. 
"To some degree, it's par for the course for the left, who has seemingly made everything about identity politics over the last decade. I almost can't even blame the base for that; it's ingrained in them. But what I can take exception with is the fact that no one had the same nerve to step in and level with Fetterman or his family that he obviously may not be the best candidate for the job."
Now the question becomes: who will step in to his Senate seat when he inevitably has to step down? 
Say hello to Senator Gisele...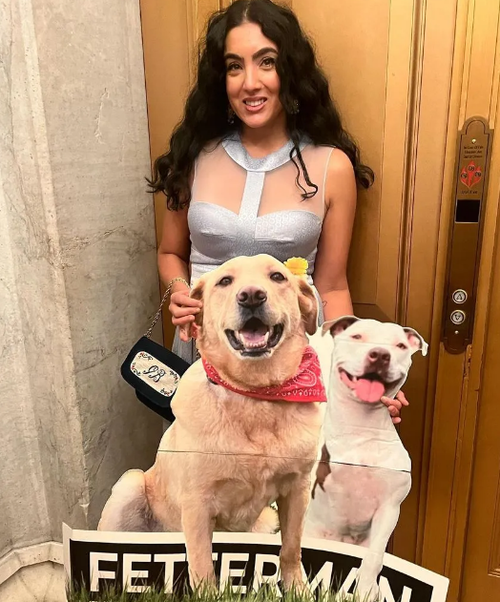 Loading...