---
FAA Retains Final Decision To Inspect Airworthiness Of Boeing's New 787 Dreamliners
Around the time CNBC broke the story that the Federal Aviation Administration (FAA) removed Boeing Co's ability to self-certify the airworthiness certificates for all 787 Dreamliner, shares in the company retreated from session highs. 
BREAKING: FAA removes Boeing's ability to self-certify all Boeing 787 Dreamliners. pic.twitter.com/bxN474dTtD

— CNBC Now (@CNBCnow) February 15, 2022
FAA said it notified Boeing Tuesday of the decision to retain the authority to certify 787 Dreamliner themselves until confidence is restored with the commercial jet manufacturer. 
Shares jumped more than 4% at the beginning of the U.S. cash session, but when the CNBC report debuted, shares fell about 1.5% but still up more than 3%.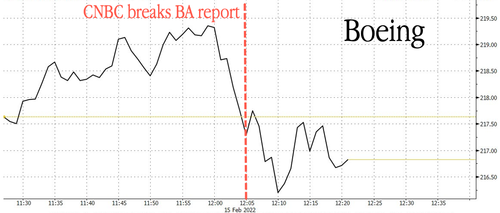 For months, we have noted the new American wide-body jet deliveries have remained halted as the FAA reviews and inspect structural flaws in the jets. Other reports indicate the jets have "certain titanium parts" that "are weaker than they should be" that could lead to "premature fatigue."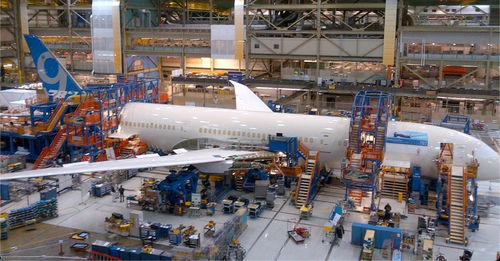 Frozen delivers of the 787 contributed to a painful fourth quarter for Boeing. 
Problems with various Boeing commercial jets have led to a reputation crisis after two 737 Max jets crashed due to issues with flight control systems about three years ago. 
We ask this question: Was it ever a good idea for Boeing to inspect its own planes?