---
"Family Man" Lionel Messi Snubs Saudis In Favor Of Miami To Usher In Twilight Of Legendary Career
While the Saudis may have notched a win this week with their tie-up between LIV Golf and the PGA Tour, legendary soccer star Lionel Messi quickly handed Riyadh a comeuppance when he chose to spend the twilight of his career in Miami instead of in Saudi Arabia. 
It was rumored that Messi was going to be offered $1 billion to play in Saudi Arabia, a country where he has reportedly already worked as a tourist ambassador, Bloomberg wrote this week. 
But the star turned down the payday to head to Major League Soccer's Inter Miami, where details of his agreement have not yet been made public, though there are rumors of profit sharing agreements with Apple Inc. and Adidas AG, the report notes. 
"I made the decision that I am going to Miami. I still haven't closed it one hundred percent. I'm missing some things but we decided to continue my journey there," Messi said earlier this week, as was reported by CNN. 
Major League Soccer stated: "We are pleased that Lionel Messi has stated that he intends to join Inter Miami and Major League Soccer this summer. Although work remains to finalize a formal agreement, we look forward to welcoming one of the greatest soccer players of all time to our League."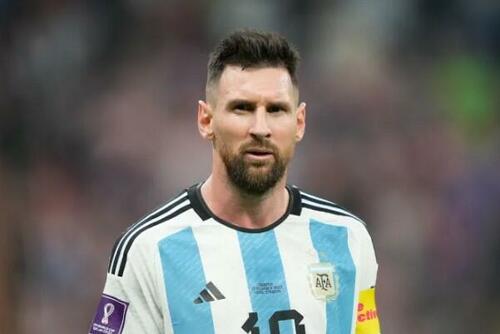 Simon Chadwick, a professor of sport and geopolitical economy at Skema Business School in Paris told Bloomberg that Messi is "a family man, very stable in his personal life, so as a brand he is very different than Ronaldo's."
He said that in Miami, Messi will be "enjoying much more the day to day."
Messi's foil, Cristiano Ronaldo, famously went on to play for Saudi Professional League club Al Nassr to end his career, reportedly reaping an ungodly €200 million per year in salary. Ronaldo reportedly turned down a move to Major League Soccer for the deal. Messi, naturally, has done the opposite. 
Soccer mega-star David Beckham is part of Inter Miami's ownership team, which may have helped in Messi's decision making, multiple reports stated. 
Barcelona club president Joan Laporta "understood and respected Messi's decision to want to compete in a league with fewer demands, further away from the spotlight and the pressure he has been subject to in recent years," a statement said. 
Laporta and Messi's father have committed to working on a "tribute from Barça fans to honor a footballer who has been, is, and always will be beloved by Barça," CNN concluded. 
Loading...