---
"Find Of The Century" -  Rare 1955 Porsche 550 Spyder Found In Shipping Container 
Bobby Green of Old Crow Speed Shop uncovered a rare 1955 Porsche 550 Spyder in an old shipping container in a remote area of Orange County, California. The Old Crow Speed Shop owner describes the rare Porsche as the "find of the century." 
On Mar. 26, Old Crow Speed Shop's Facebook page posted a picture of a weathered green shipping container. The post read: 
"You won't believe what @large_hands_grant and I found in this shipping container! Stay tuned, I will reveal it later today. Anyone care to take a guess? 
About two hours later, on that Friday, Old Crow Speed Shop revealed they found what appears to be a pristine 1955 Porsche 550 Spyder. Baby boomers may remember the sportscar is the same one that American actor James Dean died in. Only 90 of the 1200-pound aluminum-bodied cars were ever built, making it an extremely rare car. About three years ago, only of these cars sold for $4.5 million at Pebble Beach. 
In what usually turns out to be a barn find, Old Crow Speed Shop posted a lengthy Facebook post on uncovering the rare Porsche from a shipping container: 
The find of the century!.... At least for me anyway. And to think it all started by chasing old motorcycles.
A fellow named Les Gunnerson passed away and left a large British motorcycle collection at the top of a remote hill in Orange California which @large_hands_grant and @mikedavis70 got wind of and thankfully called me to come take a look. As it turns out, Les was big into Porsche's back in the 60's/70's and acquired a 550 Spyder in '63 from Loretta Turnbull who raced it in Hawaii for a mere 2k. Les restored the 550 in the early 80's but soon got into motorcycles and just put the Porsche in a shipping container where it's lived for 35 years. .......Until now.

To say the 550's are rare and valuable is an understatement, and to find one that's been lost to time in a container, ... Well, that's like finding a unicorn with bigfoot riding it... it just doesn't happen! Or does it?

It's been a surreal experience indeed! I'm not only honored to say I was part of the discovery, but equally so that I could help find a new home for such a priceless vehicle. I immediately called my friend and filmmaker Blue Nelson because I knew he grew up with these cars in the family and knew the top Porsche collectors in the world. Porsche 550 Spyder serial #0069 with its original 4 cam motor #0075 is off to a very good home where it will be preserved and enjoyed by many.
Here are pictures of the iconic car: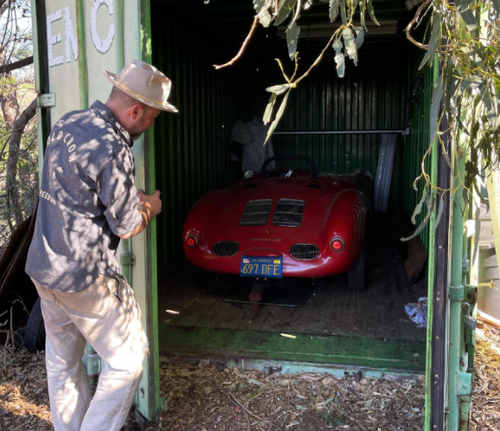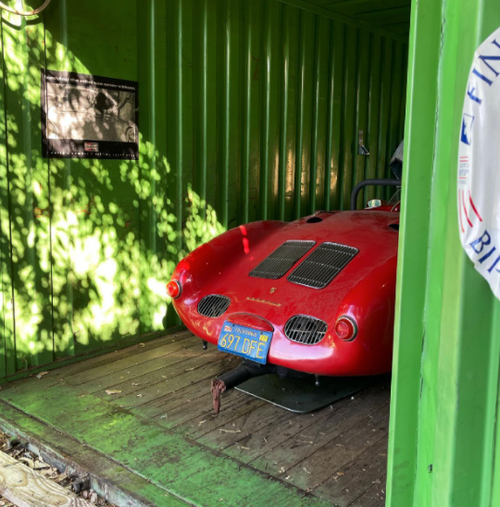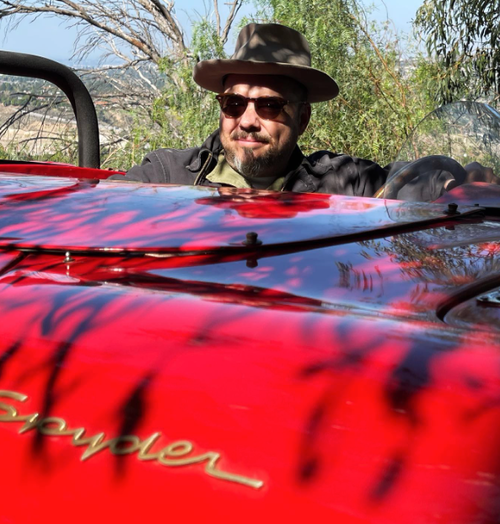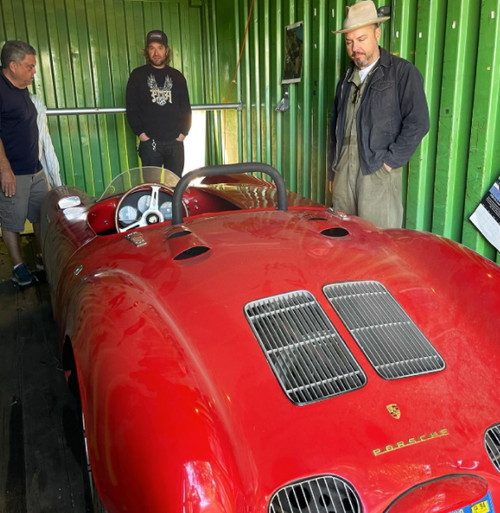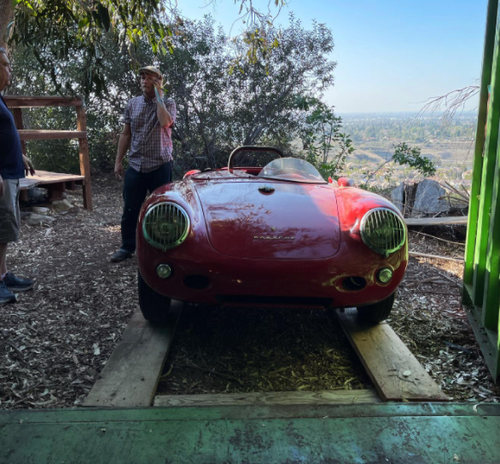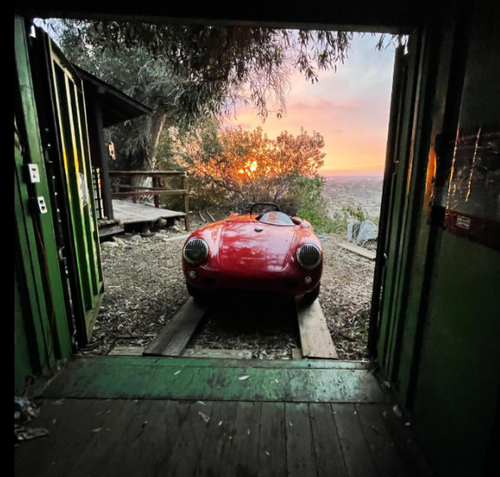 Car enthusiasts on Facebook responded to the find by saying, "Keeping Automotive History Alive!." 
Another person said, "So nuts! Awesome awesome awesome. I'm pretty sure This just landed you a visit from Jerry Seinfeld, the Porsche nut." 
Old Crow Speed Shop also posted a video on the find. Watch here: