---
Fire Sale: Bel-Air Land Hits Auction Block At 70% Discount
One of the largest undeveloped plots of land in one of the wealthiest enclaves in Los Angeles is being sent to the auction block Tuesday at a whopping 70% discount versus the 2013 asking price of $125 million. 
Senderos Canyon is the largest untouched Bel Air acreage left, containing 260 acres in an area where homeowners have included Ronald, Nancy Reagan, and Elon Musk.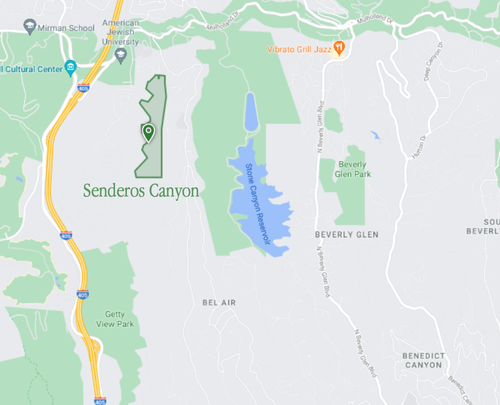 Today's minimum bid at auction is $39 million, down from $60 million last year. The property was listed in 2017 for $75 million and initially had an asking price of $125 million in 2013. 
"The seller wants to move on," Scott Tamkin, the Compass Inc. agent who has the listing, told Bloomberg. 
Unlike some of the other land-only listings, Senderos Canyon has no entitlements, meaning the buyer could spend millions of dollars and years securing permits. Hence, no developer wants to purchase the land to build a massive compound or a bunch of McMansions.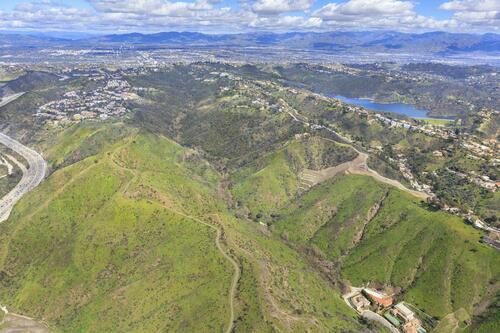 Misha Haghani, the founder of Paramount Realty USA, the auction house conducting the sale, said, "Bel-Air's not going anywhere," and the land would be "a safe haven" play for a high net-worth individual to shelter money during high inflation and economic storms. 
Meanwhile, Stephen Shapiro, co-founder of Westside Estate Agency, a luxury brokerage with offices in Beverly Hills and Malibu, said the heavily discounted auction is a sign of desperation: 
"An auction is like your last shot ... Good luck with that."
Paramount Realty requires those interested in the property to submit sealed bids by March 15. 
"Anyone who buys it is rolling the dice" on development, said Shawn Bayliss, executive director of the Bel-Air Association, a neighborhood group. 
The auction comes as high mortgage rates pressure the housing market in what's expected to trigger a downturn this year. Many economists are mixed about whether home prices will crash. The owner of Senderos Canyon wants to unload the property before real estate turmoil strikes. 
Loading...