---
"First Substantive Victory For Beijing": China Hits Alibaba With Record $2.8 BIllion Antitrust Fine
With US politicians "desperate" to show internet monopolies Google, Facebook and Amazon just who is boss - if purely for brownie points with their constituents but terrified to actually do so in real life, China overnight showed how it's done when Xi's regime escalated his ongoing crusade against China's richest man, Jack Ma, byt imposing a massive fine of 18.2 billion yuan, equivalent to $2.8 billion, against Alibaba Group for abusing its dominant position over rivals and merchants on its e-commerce platforms, a record penalty in the country that comes amid a wave of scrutiny on the business empire of company founder Jack Ma.
China's State Administration for Market Regulation said Saturday in Beijing that Alibaba punished certain merchants who sold goods both on Alibaba and on rival platforms, a practice that it dubbed "er xuan yi"—literally, "choose one out of two."
Alibaba's business practices limited competition, affected innovation, infringed on the rights of merchants and harmed the interests of consumers, the regulator said.
The punishment was announced less than four months after China's top regulator launched an antitrust probe into Alibaba, focusing on vendor claims that Alibaba pressured them into selling exclusively on its e-commerce platform. It is the harshest rebuke yet against the company, though it also removes some uncertainty over the company's future.
The record fine is equivalent to 4% of the company's domestic annual sales, the regulator added. Under Chinese rules, antitrust fines are capped at 10% of a company's annual sales. As part of the penalty, regulators said they will require that Alibaba carry out a comprehensive revamp of its operations and submit a "self-examination compliance report" within the next three years.
"The regulator's punishment of Alibaba Group is a move to standardize the company's development and set it on the right path, to purify the industry and to forcefully protect fair competition in the market," the Communist Party's flagship newspaper the People's Daily said in a commentary on the regulator's statement, adding that the fine is "also a kind of love."
The fine isn't intended to deny the importance of the platform economy to China's development or to signify a change in state support for its development, the newspaper said.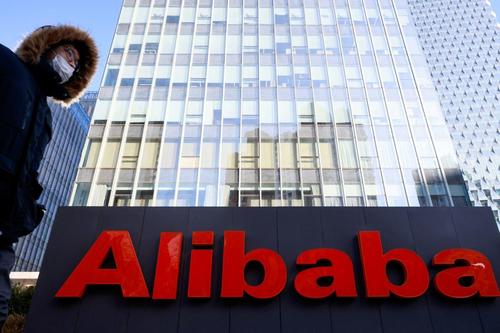 Terrified of inciting an angrier onslaught by Beijing, which "disappeared" Jack Ma for several months after Chinese fintech giant Ant was forced to yank its IPO last November in a show of force between Xi and Ma which the Chinese president handily won, a penitent Alibaba said that it "accepts the penalty with sincerity and will ensure its compliance with determination," adding that "to serve its responsibility to society, Alibaba will operate in accordance with the law with utmost diligence, continue to strengthen its compliance systems and build on growth through innovation."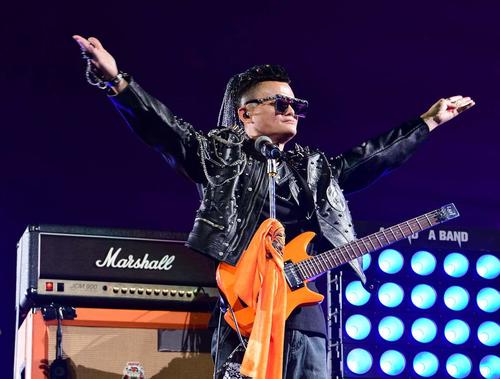 Quoted by the WSJ, Jeffrey Towson, a former professor at Peking University's Guanghua School of Management said that "that is serious money, but it's not going to hinder their development," adding that "it strikes you as an appropriate level for corrective action."
Alibaba came under regulatory scrutiny after Ma angered government officials, including President Xi Jinping, with his criticism that regulatory restrictions were hampering innovation. Ma's comments derailed the much-anticipated initial public offering of Ant Group.
Since the investigation was announced, Alibaba has made conciliatory gestures such as establishing a task force to review its businesses internally and by saying it will shoulder more social responsibility.
The punishment marks the first substantive victory for Beijing in trying to restrain the market power of the country's internet giants, according to Fang Xingdong, a former internet entrepreneur and founder of Beijing-based think tank China Labs.
"The 4% is still undoubtedly a compromise," Mr. Fang said of the fine, arguing that regulators could have justified a higher number given the damage Alibaba's practices caused and its previous unwillingness to cooperate.
While the fine is large, the government's treatment of Alibaba contrasts with that of Ant Group, which has been ordered to transform itself into a financial holding company overseen by China's central bank. The restructuring could significantly cut into revenue and profit growth at Ant. Its IPO had been expected to be the world's largest before it was canceled.
Chinese officials said Beijing was reluctant to come down too severely on Alibaba, a pillar of the Chinese tech sector that is immensely popular among consumers, but wanted it to dissociate from Ma, The Wall Street Journal previously reported.
Ironically, the new clarity on Alibaba's future should come as a relief to some investors, said Towson although questions remain:
"I think the next question is, are they going to move on from Alibaba now to another company?"
Alibaba's shares, which hit a record high in October, have fallen 27% in Hong Kong since Ant's IPO was canceled in November. The company's American depositary receipts have declined 22% over the same period.  Alibaba thanked customers, merchants and investors for their patience in an open letter on Saturday.
"It is not lost on us that today's society has new expectations for platform companies, as we must assume more responsibilities as part of the nation's economic and social development," the letter said.