---
Ford CEO Hints At Imminent Layoffs, Cites Need To Be "Efficient"
Ford Motor Co has yet to announce mass layoffs like the ones that have plagued the tech industry in recent months. The latest sign the Detroit automaker might reduce headcount in the near term is from the CEO himself, according to Bloomberg. 
"It takes us 25% more engineers to do the same work statements as our competitors," CEO Jim Farley said on SiriusXM radio's "Cars & Culture with Jason Stein," which will air on Feb. 10. 

Farley continued: "I can't afford to be 25% less efficient."
Last week, during Ford's earnings call, Farley said the company needs to reduce costs while shifting to electric vehicles. He added that Ford should have done a better job last year and left $2 billion in profits on the table while semiconductor shortages roiled its supply chain.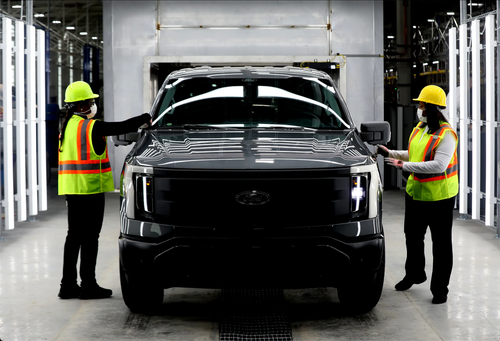 CFO John Lawler also said there would be more white-collar layoffs last week, and the company needs to reduce manufacturing and warranty costs. 
The automaker has spent the last few years launching new EVs and tackling autonomous driving, something Tesla learned to master more than a decade ago. 
Also, last week, Ford said performance bonuses for its senior managers, including Farley's, would be slashed because of business performance, according to Bloomberg, citing an internal memo. 
Farley's upcoming comments on SiriusXM should be very concerning to all Ford engineers, as their jobs are at risk. 
Loading...