---
Former Credit Suisse Banker Files For Bankruptcy After $1 Billion Firm's Collapse
Former Credit Suisse banker Francis Menassa is now filing for personal bankruptcy after his firm was forced to wind up operations earlier this year. 
Menassa has been declared bankrupt with his assets frozen by court order, recent UK filings and a Bloomberg writeup from this week indicate.
His holding company owed nearly £10 million to multiple creditors as of late April, and Menassa had an overdrawn shareholder loan account of around £950,000, the report says.
The fall from grace for Menassa was profound: he was previously a top UK private-client adviser and had founded JAR Capital, which once boasted over $1 billion in assets.
His firm was ordered to cease operations earlier this year and the winding-up process concluded in October. Neither Menassa nor a representative for the insolvency proceedings of his holding company, JAR Financial Management, commented to Bloomberg on the matter.
Formerly based in London's Mayfair area, JAR Capital recently vacated its Savile Row office. The 51 year old Menassa, who began his career at Merrill Lynch and later moved to Credit Suisse, has been publicly vocal on topics ranging from blockchain to the U.S. economy, and also acted as a venture capitalist.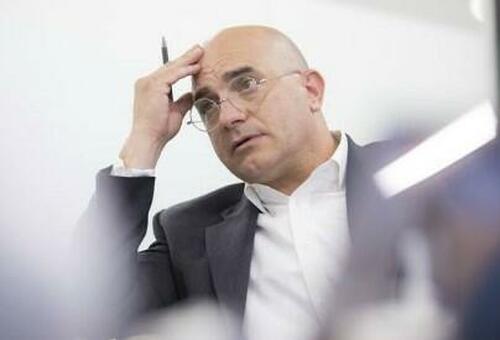 Back in September, Menassa's JAR Capital was forced to close due to "problematic bets on crypto and leisure assets along with a failed bid to buy a bank", according to Bloomberg last month. 
Menassa was once listed as one of the UK's leading private client consultants. 
Bloomberg noted back in September that the decline of JAR Capital was catalyzed by investments like The Wave, a unique inland-surfing venue in southwest England valued around £25 million.
JAR entities, where Menassa is the main shareholder, invested an undisclosed amount in 2018, but the project faced "significant pressures" due to pandemic-related closures. Additionally, JAR incurred at least £100,000 in costs from an unsuccessful attempt to acquire an unnamed Gibraltar bank.
The firm also sank over £2 million into BlockEx, a crypto trading platform that Menassa found difficult to sell after the crypto market slumped.
Loading...