---
Former Pharma Exec Charged With Insider Trading Around Government's $765 Million Pandemic Loan To Kodak
A former pharma executive and his cousin were charged with insider trading regarding the announcement that Kodak was going to be the recipient of a government loan tied to Covid.
Former executive Andrew Stiles ascertained information about Kodak's applications for loans to help make chemicals for Covid-19 drugs and then traded on the information with his cousin. The pair made more than $500,000 a new report from Bloomberg says. 
At the time, Stiles was an executive at a company that was working with Kodak on the project. He bought "more than 100,000 shares", according to authorities, before the stock surged after Donald Trump's White House said it was going to lend the company $765 million.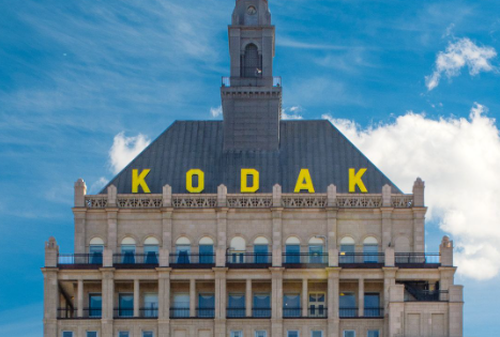 Stiles' cousin made "more than $700,000" on the trade, the report says. New York Attorney General Letitia James has led the insider trading probe, and also alleged that Kodak Chief Executive Officer James Continenza was in violation of laws by buying shares ahead of the announcement. Despite this, the company claims that Continenza had been "pre-cleared" to buy the shares.
Generic drugmaker Phlow Corp. is listed on Stiles' LinkedIn as his place of employment dating back to when the trading took place. Phlow said in May 2020 it had been awarded $354 million to make medicines for pandemic response by the government. 
Both Stiles and his cousin have been charged with three counts of securities fraud and one count of conspiracy to commit wire fraud and securities fraud. The Kodak loan was originally targeted for helping the company repurpose manufacturing facilities to produce drug ingredients. 
Loading...