---
Fox Slaps Tucker Carlson With Cease & Desist Notice Over Twitter Show
Fox News has sent a "case and desist" letter to Tucker Carlson, after the former Fox host racked up a combined 169 million combined views in his first two episodes of his show on Twitter, Axios reports.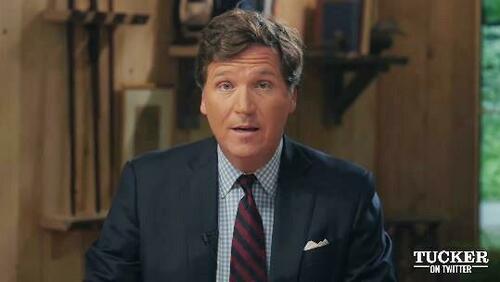 After 'parting ways' in April following the network's historic settlement with Dominion Voting Systems, Fox notably refused to let Carlson out of his contract in which they have exclusive rights to his content through Dec. 31, 2024 - after the next presidential election. There was reported (but unconfirmed) claims that Carlson's contract prohibits him from appearing on any network - not necessarily a social media platform.
Carlson has argued that he has a First Amendment right to post on Twitter, and asserts that Fox has committed material breaches of contract.
"Fox defends its very existence on freedom of speech grounds. Now they want to take Tucker Carlson's right to speak freely away from him because he took to social media to share his thoughts on current events," said Carlson's lawyer, Bryan Freedman, in a statement to Axios last week after Fox notified attorneys for Carlson that the former host had violated his contract with his Twitter show.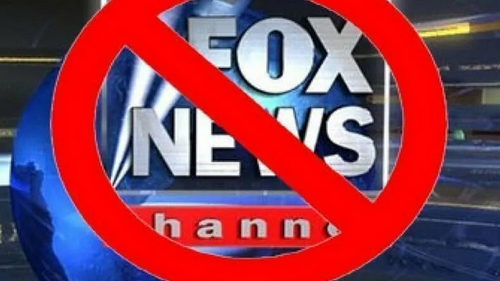 Since Carlson's ouster in April following Fox News' $787 million defamation settlement with Dominion Voting Systems (which Carlson says a board member told him was part of the settlement), Carlson has accused Fox of fraud, accusing senior executives of reneging on promises made to him "intentionally and with reckless disregard for the truth."
Carlson's legal team have also argued that Fox broke their promise to him not to settle with Dominion "in a way which would indicate wrongdoing" on the part of the former host.
More via Axios;
Behind the scenes: Carlson's first two Twitter episodes were straight-to-camera monologues. He plans to keep iterating with longer, more varied episodes and the addition of guests, Axios is told.

We hear some big names have been lined up.
Justin Wells, Carlson's executive producer, tweeted yesterday: "Next Episode of Tucker on Twitter coming Tuesday: Tucker's response to the indictment of President Donald Trump."

What they're saying: Harmeet Dhillon, a lawyer who represents Carlson along with Bryan Freedman, said in a statement to Axios: "Fox News continues to ignore the interests of its viewers, not to mention its shareholder obligations."
"Doubling down on the most catastrophic programming decision in the history of the cable news industry, Fox is now demanding that Tucker Carlson be silent until after the 2024 election," reads the statement from Dhillon. "Tucker will not be silenced by anyone... He is a singularly important voice on matters of public interest in our country, and will remain so."
Loading...