---
General Motors' CFO Resigns After Just Two Years To Work At Stripe
Mired in recession and dealing with the toughest environment for auto sales over the last several decades, the U.S. auto industry has seen another top executive depart. Just days after we reported turnover at the CEO role at Ford, General Motors is following with a C-suite shakeup of its own, as its CFO leaves after just two years to work at a fintech startup.
The company announced today that John Stapleton, GM North America chief financial officer, has been named its acting global chief financial officer, effective Aug. 15, after the resignation of the company's current CFO, Dhivya Suryadevara.
Suryadevara is leaving the company on short notice, similar to the departure of Ford's CEO, Jim Hackett, who quit last week. According to Bloomberg, Suryadevara will join PayPal competitor Stripe, as its CFO, the San Francisco-based company said.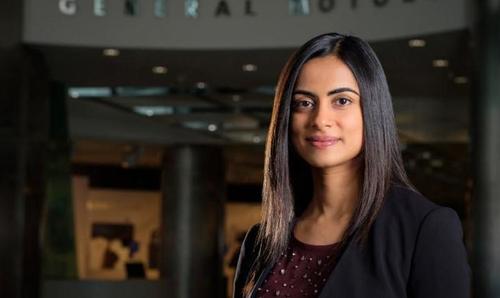 GM CEO Mary Barra said that "Dhivya has been a transformational leader in her tenure as CFO. She has helped the company strengthen our balance sheet, improve our cost structure, focus on cash generation and drive the right investments for our future. We wish her every success."
Suryadevara said: "I am grateful for the opportunities I have been given at GM. While I look forward to a new opportunity that will allow me to apply my skills in a new sector, I have great confidence in GM's trajectory and future." Stapleton, who is temporarily taking over duties, has been with General Motors since 1990 and has served in several different finance roles with the company.
GM shares were up as much as 3.5% to 28.96 shortly after the open of regular trading Tuesday.