---
Global Cocaine Production Hits 'Record High' As New Trafficking Hubs Emerge
According to a new United Nations report, there has been a spike in global cocaine production as demand bounces back after Covid lockdowns, reaching unprecedented levels. 
Between 2020 and 2021, coca cultivation soared by 35%, the sharpest yearly increase since 2016. Coca cultivation across South American countries has hit new record highs.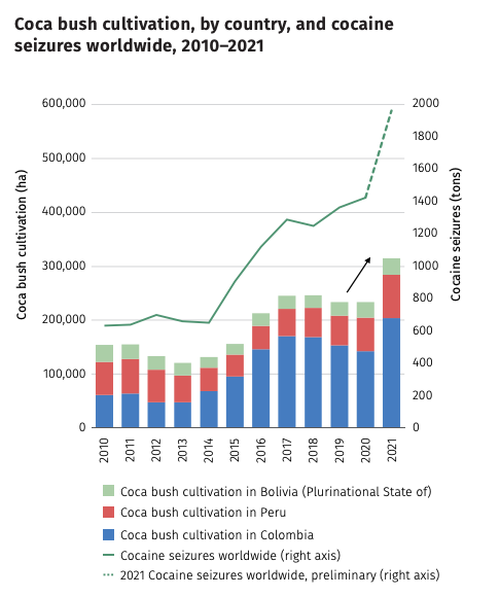 The Global Report on Cocaine, authored by the United Nations Office on Drugs and Crime (UNODC), indicated that drug traffickers increasingly utilize international shipping services to deliver drugs to their customers.
"Globally, the use of parcel and courier services increased significantly during the Covid-related lockdown due to restrictions on passenger flights," the report said. 
Demand for cocaine is surging: 
"There has been a continuing growth in demand, with most regions showing steadily rising numbers of users over the past decade. Although these increases can be partly explained by population growth, there is also a rising prevalence of cocaine use." 
The report reveals that Southeastern Europe and West and Central Africa are becoming new cocaine trafficking hubs. North Sea ports such as Rotterdam, Antwerp, and Hamburg surpassed Spain and Portugal as the traditional gateways to Europe.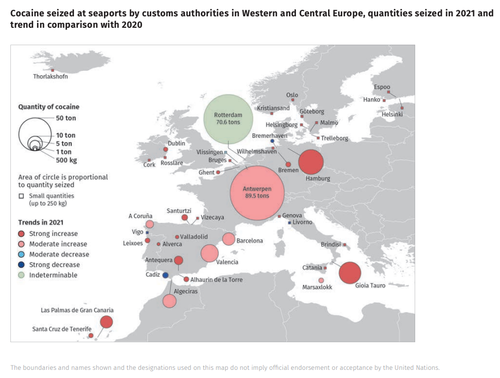 Seizures of cocaine were also hitting record highs. The largest demand for cocaine is in Europe and the US.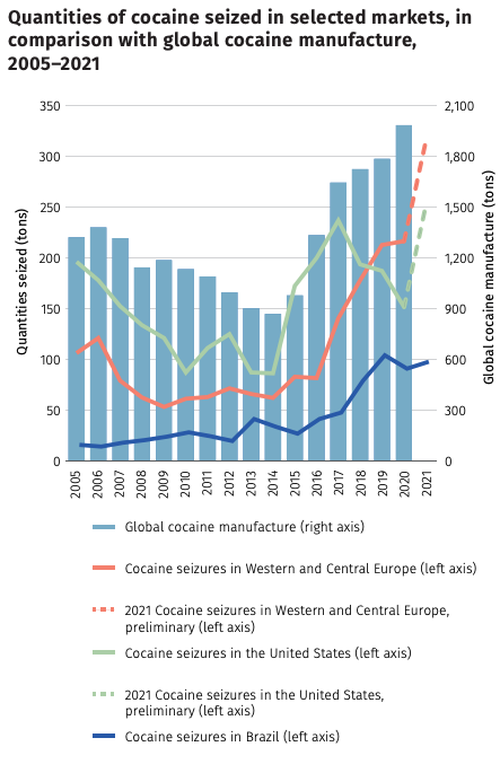 "The surge in the global cocaine supply should put all of us on high alert," UNODC Executive Director Ghada Waly said in a statement.
"The War On Drugs Has Failed": Colombia Looks To Decriminalize Cocaine https://t.co/tkBNtariam

— zerohedge (@zerohedge) August 22, 2022
In a separate report, data firm Statista released the average street price of cocaine per gram. Prices have been increasing over the years. 
The news of record high levels of global cocaine production is a positive development for the bankers in Midtown Manhattan. 
Here's the full report:
Loading...