---
Global Liquidation Resumes: Japan Jolted, Crypto Collapses, China Crushed
It is becoming clearer and clearer that the utter carnage going on in global markets appears to be some massive fund force-liquidating as every asset-class is getting destroyed despite jawboning from The Fed (as well as massive liquidity injections), ECB, Bank of Korea, Bank of Japan, and various politicians around the world.
After today's carnage in US and Europe...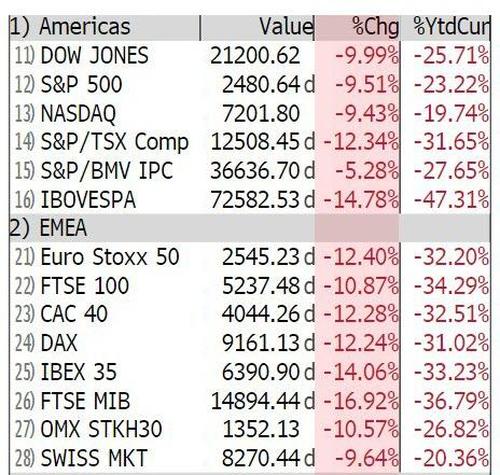 Things are getting worse...
Dow futures are down over 400 points... (down 2300 points from the fed spike highs)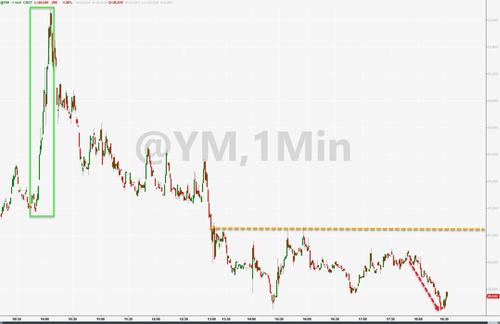 Japan's Nikkei 225 is down 10%, the biggest daily drop since the Tsunami almost exactly 9 years ago. This is Japan's worst week since 2008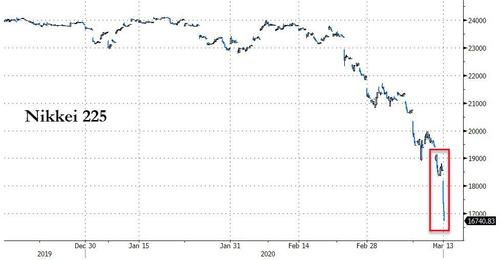 Chinese stocks are finally catching down to reality...
But are still massively outperforming US and Europe since the virus hit..
Elsewhere in Asia - total bloodbath:
*AUSTRALIA'S BENCHMARK ASX 200 INDEX FALLS 8%

*PHILIPPINES STOCK EXCHANGE INDEX EXTENDS DROP TO 10.4%

*HANG SENG INDEX FUTURES EXTEND DROP TO 8%

*SGX NIFTY INDEX FUTURES DROP AS MUCH AS 9.6% IN SINGAPORE

*KOREA 10-YEAR BOND FUTURES DROP BY MOST SINCE AT LEAST 2011

*S. KOREA KOSDAQ TRADING HALTED AFTER INDEX DROPS MORE THAN 8%
Asian FX markets are crashing...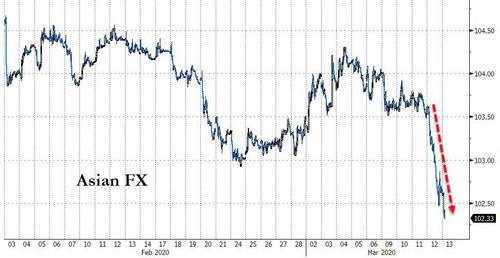 Yuan continues to plummet...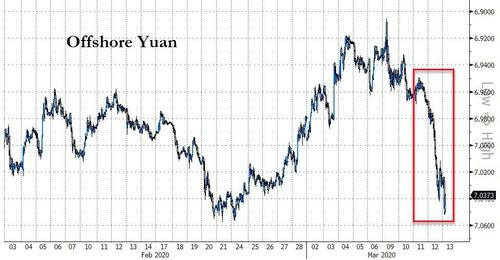 Cryptos are utterly collapsing - this is the worst 2 day drop for Bitcoin since April 2013...and it's crashing on the heaviest volume since Feb 2018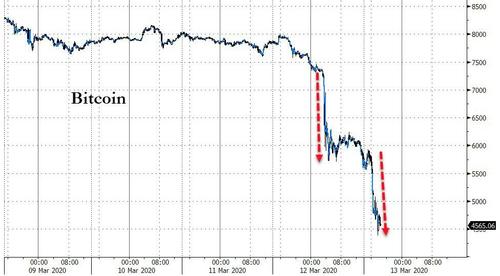 Crushing the cryptocurrency back to one-year lows...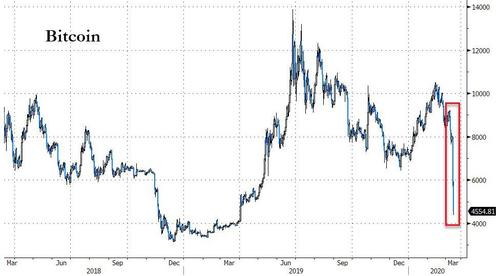 Gold is also getting flushed...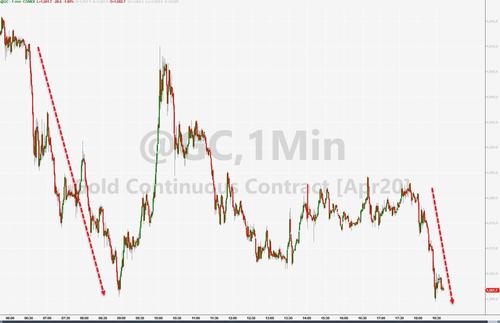 And gold is getting dumped against yen too - BoJ in da house?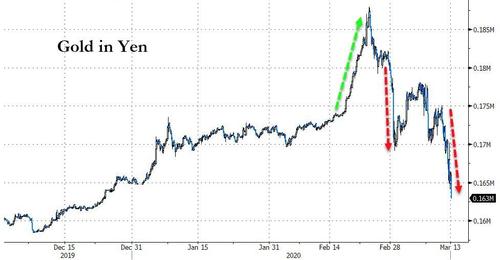 But bonds are bid. 10Y Yield are down 15bps - which looks like nothing on this chart after such a colossal week...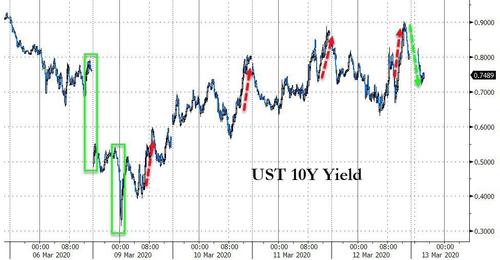 So much for that promise of trillions of dollars of liquidity?