---
Gold Pumped-n-Dumped As Stocks Melt-Up To Overnight Debate Highs
So... with futures down hard overnight, talking heads proudly proclaimed that this must mean Biden won the debate. So with stocks now surging to overnight highs, does that mean Trump won?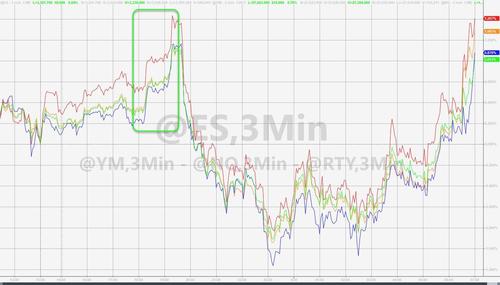 Some are claiming this panic-bid is driven by Pelosi's "hopeful" comments on stimulus but she has said the same exact word every day for two weeks.
Meanwhile gold is chaotic with futures ripped back above $1900, only to be dumped again...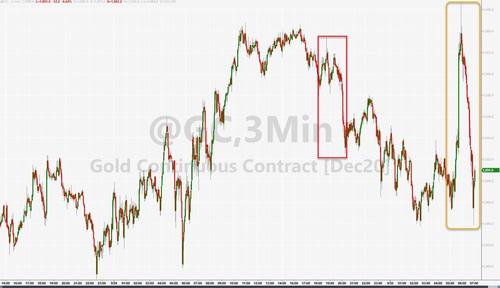 And bonds are being sold...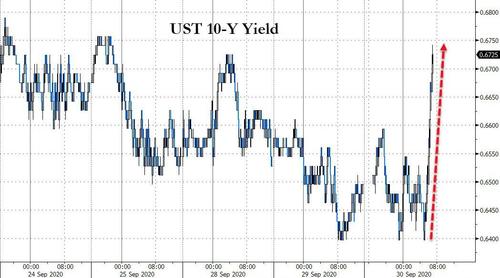 Month-/Quarter-end rebalancing?