---
Goldman Looks To Exit Another Solomon-Driven Mass-Market Business-Line
In yet another sign of Goldman's retrenchment back to its core competency - and away from profiteering off subprime consumers - the recently-embattled Wall St. legend is reportedly weighing the sale of a part of its wealth business catering to high net worth clients (shifting its focus back to serving the ultra-rich).
Who could have seen this coming?
This proved to be spot on from 2018:

Here's Why The Goldman Of 2008 Would Be Shorting The Goldman Of 2018https://t.co/pBR9u0StcC

— zerohedge (@zerohedge) February 28, 2023
The FT reports that the Wall Street firm said on Monday it was "currently evaluating alternatives" for its personal financial management business, which encompasses Goldman's registered investment adviser operations and supervises about $29bn in assets.
"We are currently evaluating alternatives for that business as we determine where to invest our resources and where we see the greatest opportunity," the New York-based bank said in an emailed statement Monday.
The business grew out of United Capital, a California-based investment adviser that Goldman acquired for $750mn in 2019.
The deal came as Goldman was pushing to serve a broader array of customers.
"We expect to find an outcome that benefits both our clients and our advisers," the bank said of the personal financial management business.
While it's a small part of Goldman's wealth business, it's symbolic of the strategic shift away from CEO David Solomon's ill-fated push to manage money for a broader set of customers.
In fact this is the second time in recent months that the bank seeks to unwind a deal that current Solomon executed (the bank this year put up for sale the online lending business GreenSky, acquired in 2021).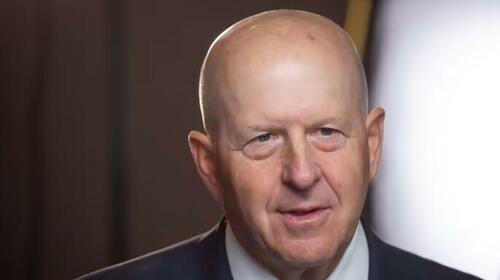 Having already noted problems at their Marcus unit (retail/credit) - paring back its business as charge-offs accelerate - it appears Solomon's decision to move away from the super-rich (so-called ultra-high net worth clients - whose wealth is at least in the tens of millions of dollars) is an unmitigated disaster.
As we note previously, it should be no surprise why Goldman is trying to dump its consumer finance division fast...
Worst!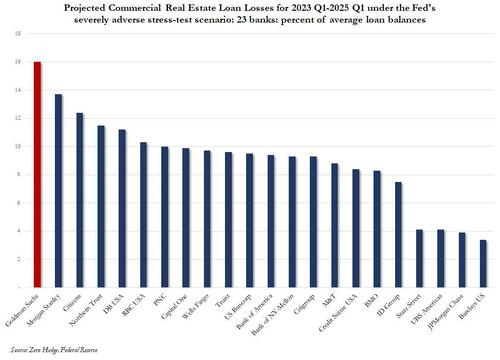 Worst-er!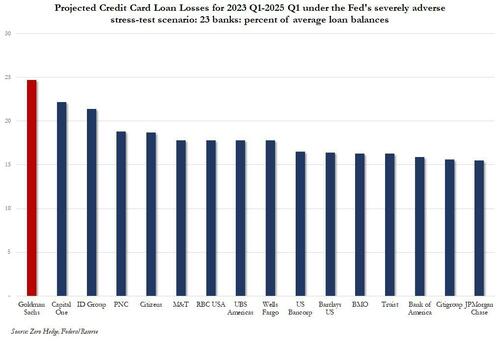 The bank said that it plans to grow its core wealth business serving ultra-high net worth clients, reiterating aspirations from its investor day in late February.
The question is - will Solomon be spinning the discs at the helm of this ship as they return to core competence?
Loading...