---
Goldman Sachs Latest Wall Street Bank To Suffer Trading Floor COVID-19 Outbreak
Goldman Sachs has become the latest megabank to suffer a COVID-19 outbreak in its Manhattan offices. Earlier this month, several JPM traders based in the bank's Madison Ave. office tower were reportedly sent home after an outbreak on their floor. Still, the incident hasn't dissuaded JPM from moving all of its traders in NYC and London back into the office by Monday.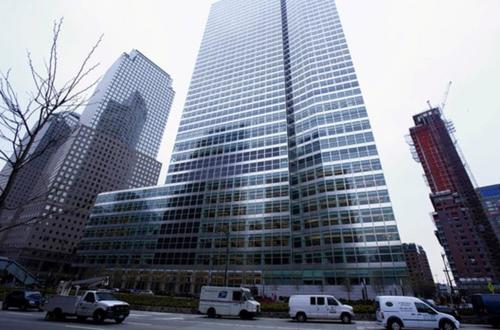 Though infection numbers have declined substantially in Manhattan, a trader at Goldman's offices at 200 West Street tested positive for COVID-19, prompting the bank to send several traders home.
Of course, finance bros who spent the summer out east did't let the virus stop them from attending parties and other events in the Hamptons summer social scene. As they head back to the city, many are carrying the virus with them.
Goldman's timeline for moving its most critical workers back into the officer is more measured than JPM's: GS has told staffers across most divisions to prepare for week-in, week-out rotational shifts" beginning in October.
"Our people's safety is our first priority, and we are taking appropriate precautions to make sure our workplaces remain safe for those who choose to return," said Leslie Shribman, a top spokeswoman for Goldman, in a statement released to Bloomberg.
There's no sign that the virus is spreading within the bank's headquarters, and the outbreak appears to only affect a small group of traders, according to bank insiders. But Wall Street moving employees back to the office was politicized by President Trump  when he publicly congratulated Jamie Dimon on bringing JPM employees back (a decision that, we speclated at the time, might be driven by a desire to reassure clients, or potential clients, who have been impacted by the ructions in the commercial real estate market).
Congratulations to JPMorgan Chase for ordering everyone BACK TO OFFICE on September 21st. Will always be better than working from home!

— Donald J. Trump (@realDonaldTrump) September 11, 2020
Just yesterday, reports about an outbreak on a Barclays' trading floor emerged. On Friday, London Mayor Sadiq Khan said he was seriously considering another 'lockdown', which could impede plans devised by American investment banks to bring traders and other personnel based in Europe back to the office.
European banks like Deutsche, on the other hand, have taken a much more relaxed approach, telling staff that it doesn't expect workers to return to the office until mid-2021.