---
Goldman Slashing Bonuses As Much As 40%
It was just hours ago that we wrote about Wall Street layoffs officially kicking in - Goldman Sachs is set to lay off up to 4,000 employees, we noted. And now we learn the employees that remain may wind up seeing their bonuses cut as much as 40%, according to a new report from FT. 
The investment bank is "considering shrinking the bonus pool for its more than 3,000 investment bankers by at least 40 per cent this year", the report says, noting what we said in our report about layoffs: that Goldman is leading the pack, making deeper and more impactful cuts than its Wall Street rivals. 
Employees at the firm are worried about the turnover and the bonus cuts. "I think we're going to be worse than the Street," one senior Goldman banker told FT last week. The bonus cuts at Goldman this year will be the worst since the 2008 financial crisis, the report says.
While Goldman's cuts are notable, there are not the only firm on the street making bonus cuts, as we have reported. As we have noted numerous times, dealmaking slowed in 2022 with the rise in interest rates and now Wall Street firms are looking to make cuts after overzealous hiring sprees and ambitious expansion plans that now seem untenable.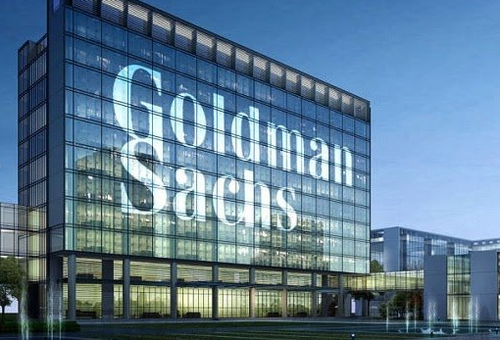 On Thursday we wrote that Ernst and Young would be cutting its bonuses entirely. The company held an "all hands" meeting two weeks ago where it delivered the news to its employees. The company is in the midst of splitting its audit business from a tax and advisory business heading into 2023. 
The firm told FT: "While EY continues to experience strong revenue growth, we have elected at this time not to fund our additional, discretionary mid-year program given the changing economic environment."
Morgan Stanley's Asia banker bonuses could be cut by as much as 50%, we wrote days before that. Recall, just days ago we noted that Jefferies was also considering slashing bonuses. 
Goldman Sachs also announced this week that it is going to lay off as many as 4,000 of its employees, according to Semafor and Reuters on Friday morning. 
The company's managers are being "asked to identify low performers for what could be a cut of up to 8% to its workforce early next year", the Semafor report said this morning. The move is meaningful even when compared to Goldman's usual lightening of its workforce, which includes between 2% and 5% of employees either being laid off or receiving no bonuses as part of efforts to trim the business.
Reuters reported Friday morning that Goldman's headcount, even after the layoffs, will still remain above pre-pandemic levels. 
Goldman didn't partake in its routine cuts in 2020 and 2021 due to the pandemic - and then the ensuing boom that followed. 
"...the firm has clearly overspent and over-hired, acting more like a tech company being cheered on by venture capitalists than a Wall Street bank bearing the scars of past crises of overexuberance. [CEO David] Solomon is now moving to stem those losses," wrote Semafor's Liz Hoffman. 
Loading...