---
Google Virtue-Signals With Record ESG Bond Issue To "Fight Racial Inequality"
Alphabet, Google's parent, just put its stamp on the 'S' in ESG.
It was already a Top 5 holding among ESG funds...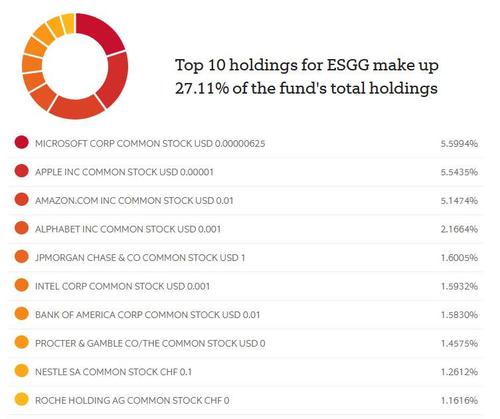 But after today's massive virtue-signalling, we suspect investors (who refuse to consider the reality of the ESG 'scam') will be piling into both the debt and equity of this tech behemoth to signal their own virtues.
After blowing a massive $6.9 billion in Q2 to buyback their own shares, up 92% YoY (and widen the wealth inequality gap among Americans), Alphabet is seeing strong demand for new bonds with record low yields, in a rare debt sale that will help combat racial inequality, among other sustainability projects.
The parent company of Google is looking to fund organizations that support Black entrepreneurs, small and medium businesses impacted by Covid-19, as well as affordable housing, among other eligible proceeds listed in bond documents seen by Bloomberg. The borrowings can also be used to finance clean energy projects and green buildings.
Bloomberg reports that Alphabet may sell the debt in six parts, according to the person with knowledge of the matter. The longest security, a 40-year bond, may yield between 1.25 and 1.3 percentage points above Treasuries, the person said.
Investors have already placed as much as $31 billion in orders for the sale, according to a person with knowledge of the matter, with deal size expected to be around $5.75 billion.
That is the largest ESG bond issuance yet.
The bond sale comes as so-called "sustainable" debt issuance has exploded higher during the pandemic, most notably via "social" bond sales. Supply will almost double this year compared to last as more borrowers raise debt to respond to the humanitarian crisis presented by Covid-19, according to HSBC Holdings Plc.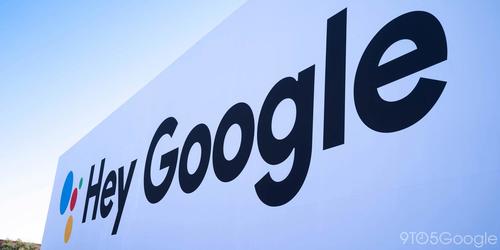 So,to sum up: "Q2 Google" strategically used its balance sheet to widen the wealth-inequality-gap, but "Q3-Google" is all about reparations and wants to solve the racial-inequality-gap.