---
Hawkish Shift In Fed Expectations Sparks Selling In Bonds, Big-Tech, & Black Gold
As The Fed gets ready to drop its headline bomb on the market's head, we note a significantly hawkish drift in the market's expectations for the Terminal rate (still below 5.00% though) and more so in rate-cut hopes (now 15bps less than a week ago)...
Source: Bloomberg
Chinese markets reopened after being closed for the Lunar New Year and from their gap higher, were sold pretty much non-stop...
Source: Bloomberg
US Stocks ended lower on the day After drifting down overnight, we saw the ubiquitous panic-bid at the cash-open, which quickly gave way (after The Dow broke into the green) back to the lows of the day, bounced into the European close and then selling continued...and accelerated in the last few minutes. The Dow was the prettiest horse in today's glue factory (-0.8%) and the Nasdaq was clubbed like a baby seal (down over 2%)...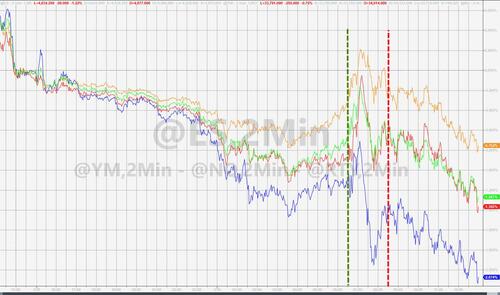 Today's weakness erased all of the gains from Friday's cash-open melt-up and then some...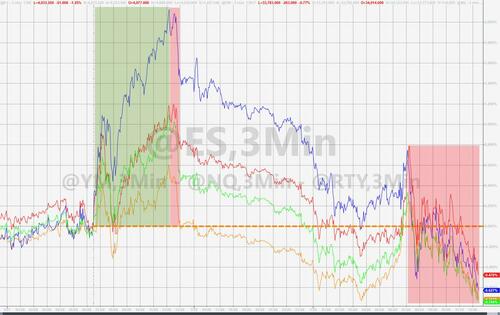 There was very little positive in today's TICk data...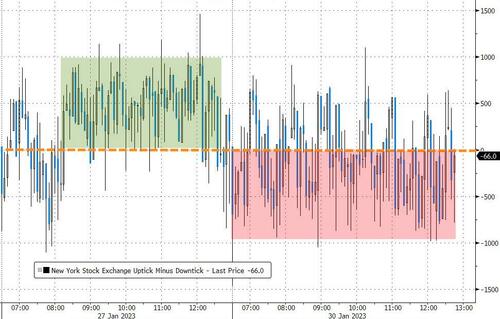 Source: Bloomberg
Nasdaq remains on pace for its best start to a year since 2001...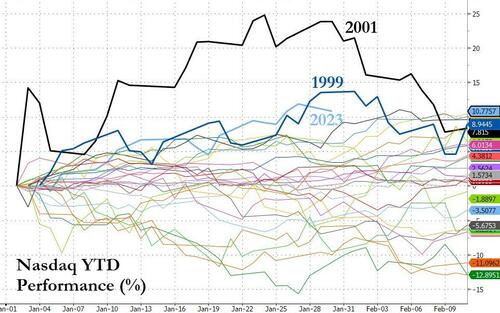 Source: Bloomberg
The Nasdaq closed back below its 200DMA...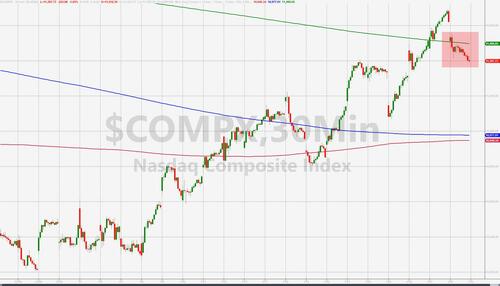 After Friday's melt-up short-squeeze, today looked like a re-laod of the shorts...
Source: Bloomberg
It has been quite the squeeze YTD for shorts...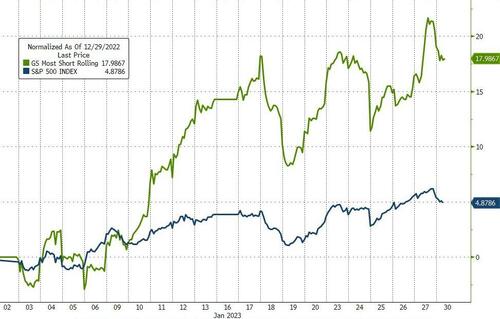 Source: Bloomberg
Before we leave equity land, we thought it was worth looking at ARKK (which fell today) as it remains on pace for best month ever (up 25%)... if that doesn't sum up this market fever we don't know what does...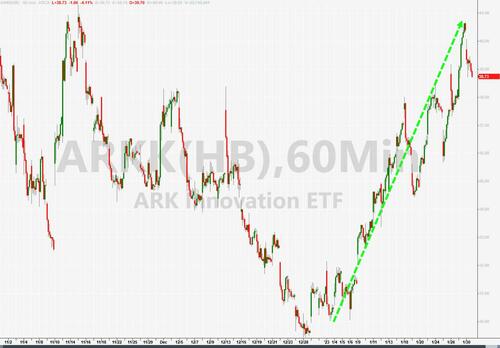 Source: Bloomberg
Treasuries were sold across the curve with the long-end outperforming, belly underperforming (30Y +3bps, 5Y +6bps). NOTE bonds were dumped at the European open...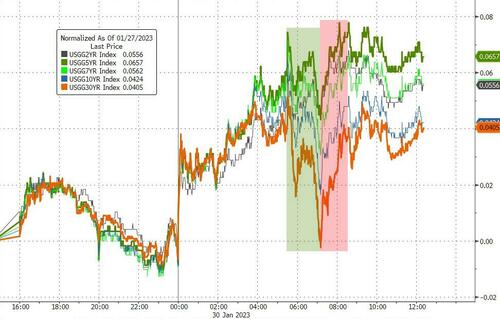 Source: Bloomberg
The dollar rallied back to the upper end of its recent very narrow range...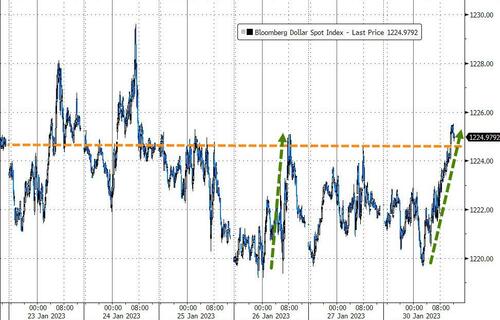 Source: Bloomberg
Bitcoin was hit twice in the last few hours after falling just short of tagging $24k on Sunday evening...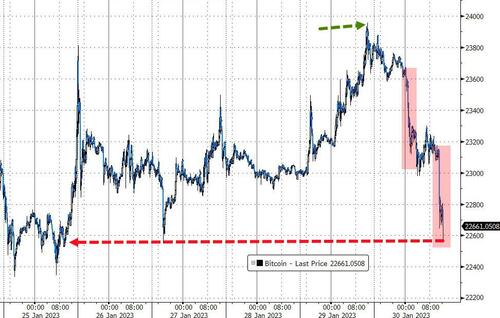 Source: Bloomberg
Oil tanked on the day, despite concerns over stability in the Middle East following a drone attack on an Iranian weapons factory, with WTI back to a $77 handle (its lowest close in almost 3 weeks)...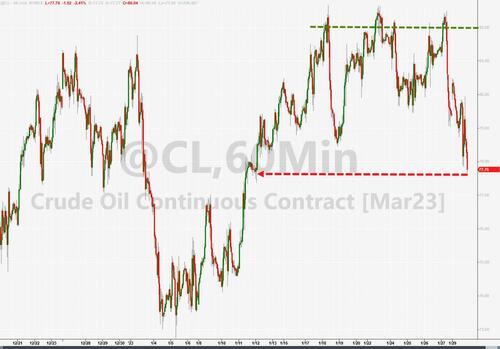 Gold drifted modestly lower...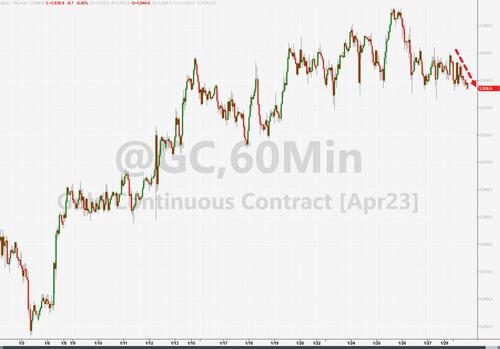 Finally, bear in mind that January has been nothing less than a massive 'dash for trash'...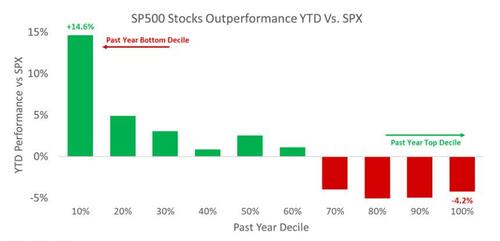 Is that really what The Fed wants?
Loading...