---
HBSC And JPMorgan Tighten Belts, As Layoffs And Bonus-Slashing Continue Across Wall Street
The trend of plunging bonuses and job cuts on Wall Street continues - now it has hit HSBC and JP Morgan. 
For about 6 months, we have been covering both increasing layoffs and how bonuses across Wall Street have suffered at the hands of 2022 being a terrible year for dealmaking. And the bad news doesn't look like it's about to stop anytime soon.
This week we learned that HSBC bonuses are falling nearly 4% to $3.4 billion for the year, with the bank also blaming dealmaking. The bank's junior banker bonuses rose on average, Bloomberg wrote, due to inflationary and cost of living factors. Commercial banking, as well as wealth and personal banking saw the strongest outcomes for bonuses, however, the firm's global banking and markets division took a cut. 
JP Morgan, on the other hand, is laying off about 30 of its investment bankers in Asia, with a majority of them in Greater China, this week. Bloomberg attributed the layoffs to "deal flows in its biggest growth market in the region struggl[ing] to rebound". 
It marks the largest cuts to Hong Kong and China-based bankers in years, as employees in the area only make up less than 5% of the company's headcount in the region.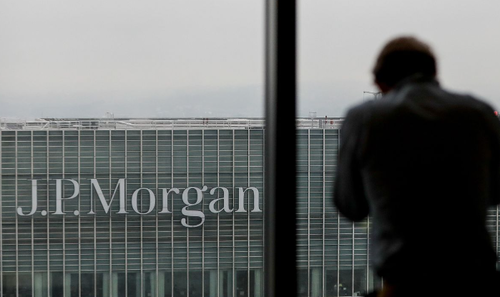 A JP Morgan spokesperson told Bloomberg: "We regularly review our business needs and a small number of employees across Asia Pacific have been affected."
And just days ago we reported that Deutsche Bank was among many banks cutting bonuses. Cuts of 40% are expected to be made for investment bankers at the firm, marking some of the largest cuts we have seen in the last 6 months. 
Credit Suisse Group AG Chairman Axel Lehmann also made a statement last month warning about lower bonuses after what he called a "horrifying year". Recall we wrote that the bank had come out and was considering a large cut to its bonus pool.
Credit Suisse and J.P. Morgan join a number of Wall Street banks who laid off employees, cut bonuses or both after a torrid 2022. Goldman Sachs, for example, is set to lay off up to 4,000 employees, we noted in Q4 2022. Days prior to that announcement, we noted that Goldman was curtailing originating unsecured consumer loans. Citi also fired "dozens" of bankers in Q4 2022. The bank was also "considering shrinking the bonus pool for its more than 3,000 investment bankers by at least 40 per cent this year".
Also in mid-December, we wrote that Ernst and Young would be cutting its bonuses entirely. The company held an "all hands" meeting two weeks ago where it delivered the news to its employees. The company is in the midst of splitting its audit business from a tax and advisory business heading into 2023. Morgan Stanley's Asia banker bonuses were also at risk by as much as 50%, we wrote days before that. In December, we also noted that Jefferies was considering slashing bonuses. 
Loading...