---
Iran Blames Israel, US For Assassination Of Top Nuclear Scientist
Update 2: Iran accused Israel and the U.S. of organizing the assassination of one of its top nuclear scientists on Friday and vowed revenge, sharply escalating tensions in the Persian Gulf in the final weeks of Donald Trump's presidency. Mohsen Fakhrizadeh was the head of research and innovation at Iran's Ministry of Defense, and was also viewed internationall as the head of Iran's nuclear weapons program. He was killed close to the Damavand campus of Islamic Azad University, about 60 kilometers east of central Tehran, Iran's Tasnim news reported.
"Terrorists murdered an eminent Iranian scientist today. This cowardice—with serious indications of Israeli role—shows desperate warmongering of perpetrators," Iranian Foreign Minister Mohammad Javad Zarif said in a tweet. Iran's army also accused the U.S. of bearing responsibility. Curiously, Trump retweeted a New York Times report on Fakhrizadeh's killing without commenting.
Zarif urged the international community to condemn the attack, while the head of Iran's armed forces, Major General Mohammad Bagheri, called for the assassination to be avenged. Four other Iranian nuclear scientists have been killed since 2010, with Tehran blaming the intelligence agencies of its arch foes, Israel and the U.S.
Fakhrizadeh's assassination comes after Trump reportedly considered bombing Iran and days after US Sec Pompeo had a secret meeting in Saudi Arabia with MBS, Netanyahu, the Mossad Chief, Israeli NatSec Advisor & the Israeli Military Secretary.
As noted below, Israel's prime minister had singled out Fakhrizadeh in an April 2018 presentation he gave on Iran's nuclear program, claiming that the scientist was the director of a secret project to develop nuclear weapons. The United Nations nuclear watchdog, the International Atomic Energy Agency, has said "Project Amad" was mothballed in 2003, and Iran dismissed Netanyahu's presentations at the time as "lies and war-mongering."
The assassination, which comes at a time when Joe Biden has expressed an interest in resetting relations with Iran and has said the U.S. could re-enter the nuclear agreement if Iran returns to compliance, is likely to trigger the sort of popular anger that followed the January assassination of Iranian General Qassem Soleimani in a U.S. drone strike ordered by Trump. Iran fired missiles at bases housing American troops in Iraq in response to that attack, causing no fatalities but raising fears of a slide to war between the two adversaries.
According to Bloomberg, the office of Israeli Prime Minister Benjamin Netanyahu declined to comment, as did officials at the Pentagon. The Central Intelligence Agency didn't immediately respond to questions about whether the U.S. had knowledge of plans to carry out an assassination.
* * *
Update 1: while there was some initial confusion if Fakhrizadeh had been killed on location, or merely wounded, with Reuters reporting that "Fakhrizadeh was injured in an assassination attempt near Tehran on Friday and was being treated in a hospital" moments ago Iran's state media has confirmed that - one way or another - he is now dead:
IRANIAN NUCLEAR SCIENTIST FAKHRIZADEH DIES IN HOSPITAL AFTER ATTACK - STATE MEDIA
"Unfortunately, the medical team did not succeed in reviving (Fakhrizadeh), and a few minutes ago, this manager and scientist achieved the high status of martyrdom after years of effort and struggle," Iran's armed forces said in a statement carried by state media.
Iran's foreign minister Zarif promptly blamed said that "Israel is likely behind the assassination attempt":
IRAN'S FOREIGN MINISTER ZARIF SAYS THERE ARE SERIOUS INDICATIONS OF ISRAELI ROLE IN KILLING OF IRANIAN NUCLEAR SCIENTIST
And in keeping with the sudden escalation in what until recently was a relatively dormant conflict, Iran's military has vowed to avenge the killing:
IRAN ARMED FORCES CHIEF VOWS REVENGE FOR SCIENTIST'S KILLING
* * *
Amid speculation that Israel is on war footing over a possible strike in Iran in the coming weeks, moments ago Iranian state media reported that the country's top nuclear scientist Mohsen Fakhrizadeh was assassinated in Damavand, east of Tehran. He was reportedly accompanied by his bodyguard when they were attacked by a "suicide" attacker at the entrance of Absard town.
According to Iran Front Page News, Fakhrizadeh was killed by shooting, but before the shootout, his car has been stopped with an explosion at Mostafa Khomeini Blvd. Several others are also reportedly killed in the incident, but haven't been identified yet.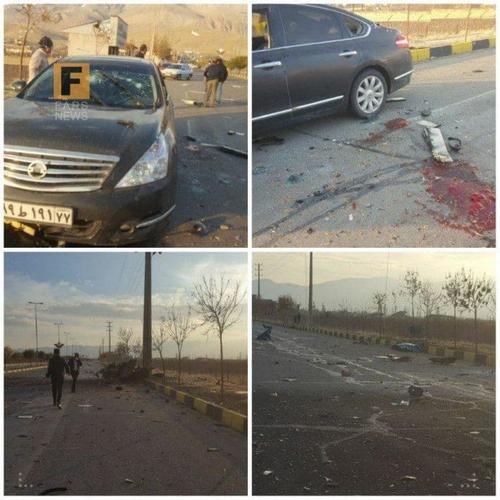 Fakhrizadeh was a brigadier general in the Iranian Revolutionary Guards Corp (IRGC) and headed Iran's nuclear weapons project.
He was a professor of physics at the Imam Hussein University in Tehran and was former head of Iran's Physics Research Center.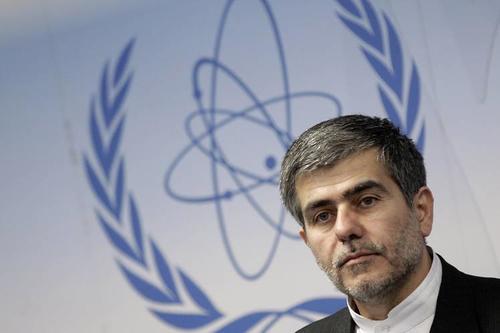 While there has been no official confirmation of the death yet, and Iran Atomic Energy organization has denied the reports, saying that no incident involving nuclear scientists took place according to ISNA News Agency, Iran's revolutionary guards commander wrote on Twitter that Iran will avenge the killing of scientists as it has in the past according to the Jerusalem Post.
No one has yet claimed responsibility for the assassination, but the Israeli regime has a history of hiring hit men to assassinate nuclear scientists in Iran.
In 2018, Prime Minister Benjamin Netanyahu said "remember that name" after he announced that the Mossad had obtained 100,000 files from Iran's secret nuclear archives. The files retrieved by Mossad focused on the secret Iranian nuclear program that was developed from 1999 to 2003 called Project Amad, which was led by Fakhrizadeh. When Iran entered the 2015 nuclear deal, it denied that such a program existed.
After the April 2018 killing of several nuclear scientists in Iran, a "protective shield of secrecy and security" had been thrown around Fakhrizadeh, in an effort to protect him against Israeli assassins.
In 2003, Iran was forced to shelve Project Amad, but not its nuclear ambitions. It reportedly split its program into an overt program and a covert one that continued the nuclear work under the title of scientific knowhow development, Netanyahu said at the time. It continued this work in a series of organizations, which in 2018 were led by SPND, an organization inside Iran's Defense Ministry led by the same person who led Project Amad – Mohsen Fakhrizadeh, Netanyahu said.
According to the WSJ, Fakhrizadeh is often described as Iran's Robert Oppenheimer, the developer of the world's first atomic bombs, and not because of the Iranian's latent pacifist convictions. His name came to light about a decade ago as the elusive head of Iran's Organization of Defensive Innovation and Research, widely believed to be the group conducting Iran's nuclear-weaponization work. In 2012 the Journal's Jay Solomon reported that, after lying low for a few years, Fakhrizadeh had "opened a research facility in Tehran's northern suburbs involved in studies relevant to developing nuclear weapons."
For more on Fakhrizadeh read "Mohsen Fakhrizadeh: The father of Iranian regime's nuclear bomb."