---
Hedge Fund CIO: "It's An Orgy"
By Eric Peters, CIO of One River Asset Management
"The big boys are no longer bullish," bellowed Biggie Too in baritone. "The big boys are now bubble bullish," continued the chief investment strategist for one of Wall Street's Too-Big-To-Fail affairs. "They ask Biggie, why can't the S&P trade 5,500?" said Too, easing into third person. "And Biggie asks 'em back: We got 6% GDP and 1% rates, who's gonna short this?" he said. "You do the math, you gonna tell Biggie to short this thang?" asked Too. And I shrugged, having long since learned to recognize when Biggie's question is the answer.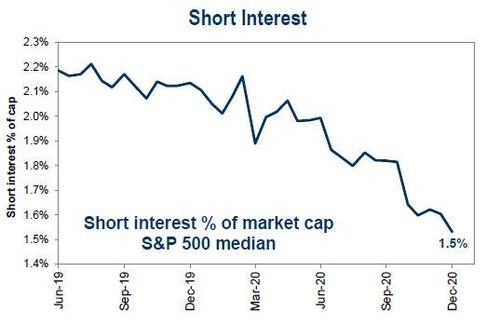 "No one's gonna short the S&P unless 6% GDP falls to 4%, or 1% rates jump to 2%," barked Biggie. "Ain't happening in Jan," whispered Too. "Too much Covid, too little vaccine, too much money, too few places to put it," he said, riffing. "You think Powell's gonna do a 2013 taper tantrum right now?" laughed Biggie. "No chance, everyone knows it. And that's the only thang that scares Biggie," said Too, smiling, breaking into a slow groove. "So tell me why ain't this thing already up 10%? Why's LQD soft? EMFX too?" winked Biggie.
"You know we gonna get a 15-20% budget deficit in 2021 right?" asked Biggie, not waiting for an answer. "And you know we gonna have a Fed balance sheet that's 40% of GDP?" asked Too, on a roll. "And they just wrote $600 checks and now they're gonna write $1,400 checks right?" he asked. I nodded. "You know that when these kinds of numbers keep rising they get real hard to roll back, right?" asked Biggie. "You know this is the kind of thing that sparks the Mamma of all Bubbles?" he asked. "And you know inflation will mark its end?"
Gatsby: "The 1920s followed the pandemic," explained the CIO. "People don't tend to draw that connection, but the reality is that throughout history, such catastrophes lead to periods where people lose their minds," he said. "This time around, the government is providing the bridge, funding the collapse in demand. Who knows for how long? It could be 3yrs in total." Here we are, approaching another March with lockdowns looming. "You see signs of political insanity, all sorts of speculation too, Robinhood. And today, everything happens faster, time compresses."
Treadmills:
"Anyone being intellectually honest about Covid should admit the stimulus will be with us for a long time," explained the CIO. "Mass vaccinations will take longer than anyone thinks - it'll take until late summer or early autumn to bring Covid's prevalence down," he said. "Then come the mutations." Which make it appear likely we'll need to tweak the vaccines. "So we may enter a cycle where it takes nearly a year to vaccinate the population and each year we need new vaccines, which means this will restrain the economy for a couple more years."

Caligula:
"It's an orgy," said the CIO. "A money illusion, sucking everyone in," he continued, acknowledging that a fiat system is itself a monetary mirage. "In a market like this, you use your marked-to-market profits to double down, then to double down again," he explained, all SPAC'd up with nowhere to go. "And it feels like we're entering the illusory-illusion phase, where prices keep running ahead of the money supply expansion – where things keep going up as long as the Ponzi unit of account continues expanding," he said. "It only ends when liquidity tightens."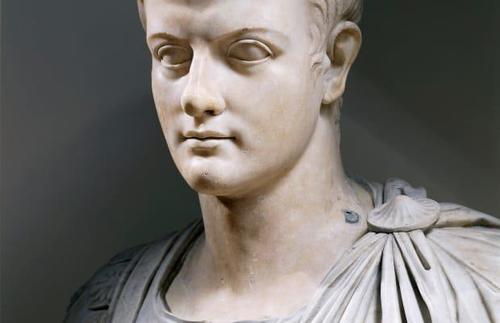 "This is the hyper-aggressive stage of the market cycle where the smartest value guys start warning," continued the same CIO. "Klarman, Marks, Grantham." They remind us that asset prices must ultimately be anchored to fundamentals. "They're not wrong of course, but they're usually early, and the foundation for this speculative boom remains intact," he said. "They argue valuations are extreme, and they're right. But they can always get more extreme, and what you learn from past cycles is that valuations and fundamentals can diverge for ages."