---
Here Are The Key Highlights Of Kanye West's Presidential Campaign
Kanye West's "presidential campaign" came in fast and furious, and may have ended even faster.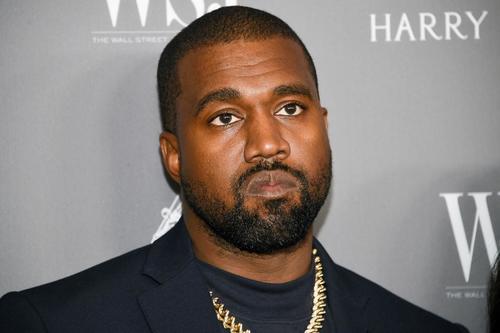 According to Politico, the rapper "did not submit a petition required for him to appear on the 2020 presidential ballot in South Carolina by Monday's deadline, the state's election commission said, despite holding the first and only rally of his presidential campaign there on Sunday." West had faced a noon deadline to submit 10,000 petition signatures to appear on the ballot but failed to do so, said South Carolina Election Commission spokesperson Chris Whitmire.
As a reminder, having initially declared himself a supporter of President Donald Trump and teasing a future presidential run, West announced his White House campaign on the Fourth of July. Amid questions about how serious his plans to run were, the rapper filed a statement of candidacy with the Federal Election Commission last week, listing "BDY" — the Birthday Party — as his party affiliation.
So while it remains unclear if Kanye's campaign to become president ended as abruptly as it started, Rabobank's Michael Every took a peak at what his campaign may have been based on disclosures during his first (and ostensibly last) campaign address.
As the Rabo strategist writes, the highlights of the event included:
#Ye stating that he wishes to "save the country" – which is something most voters can get behind;
that "shooting guns is fun" and without that right the US could be "enslaved" by China or other countries – so clearly pro-Second Amendment;
a move away from industrialisation back to agriculture as the industrial revolution is over – which seems timely as people flee big cities;
that marijuana should not just be legal, but free;
a precautionary note that he isn't prepared to go against Big Pharma because "they would kill" him – so cynics might say he has a better grasp of US realpolitik than his critics claim;
and the proposal that US new-borns should be given USD1MM as, after all, "The money's not even real, and didn't we just stop all the jobs for six months?". 
Kanye added the US and other wealthy countries should pay to implement the same scheme worldwide.
As Every concludes, "that is an argument for MMT – and certainly a version that is going to see a whole lot more consumer spending ahead than if it funds corporate tax cuts and/or bailouts."
Let's see how goodwill, good for guns, going rural, free ganja and free government hand-outs with "not even real" money do in the presidential polls. Surprisingly well, I suspect.
If Kanye is indeed done, will Trump now piggy back on the rapper's talking points in hopes of also grabbing his voter base...